The Status Ambassador program is a feather in our cap. We're incredibly proud of our community of supporters who contribute in tremendous ways to bring our principles to life around the world.
These figures show the diversity and growing enthusiasm across ambassadors for Q1 2020 - we're always looking for others to get involved and help out.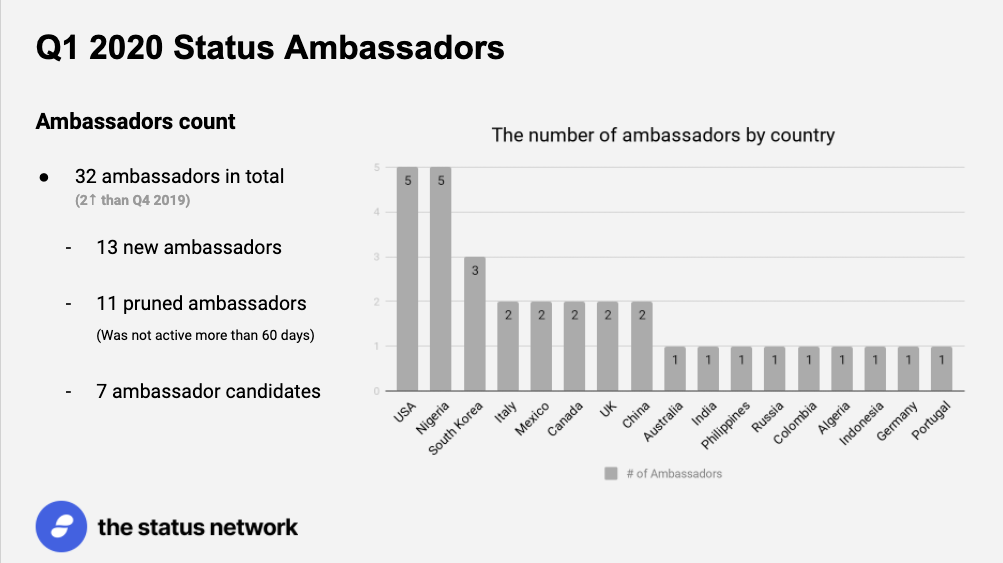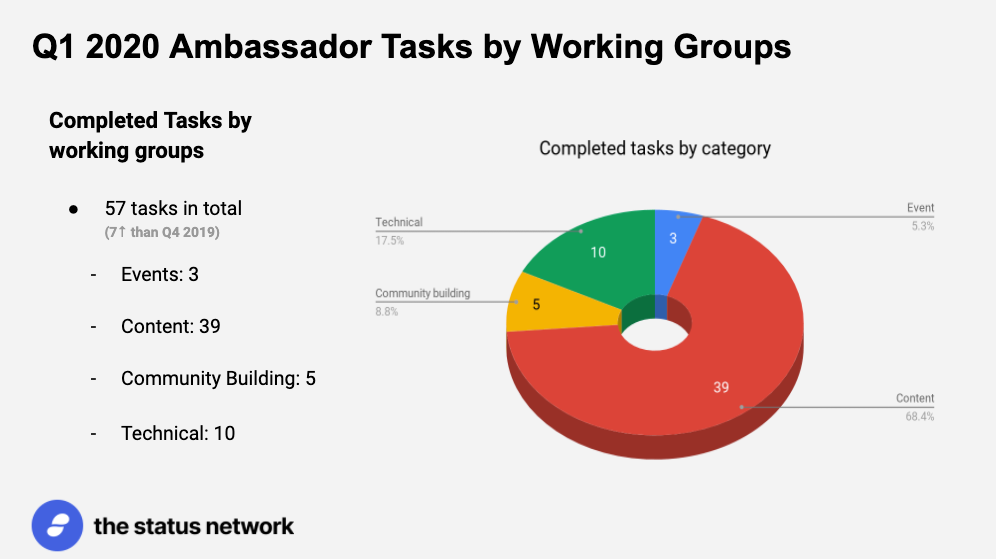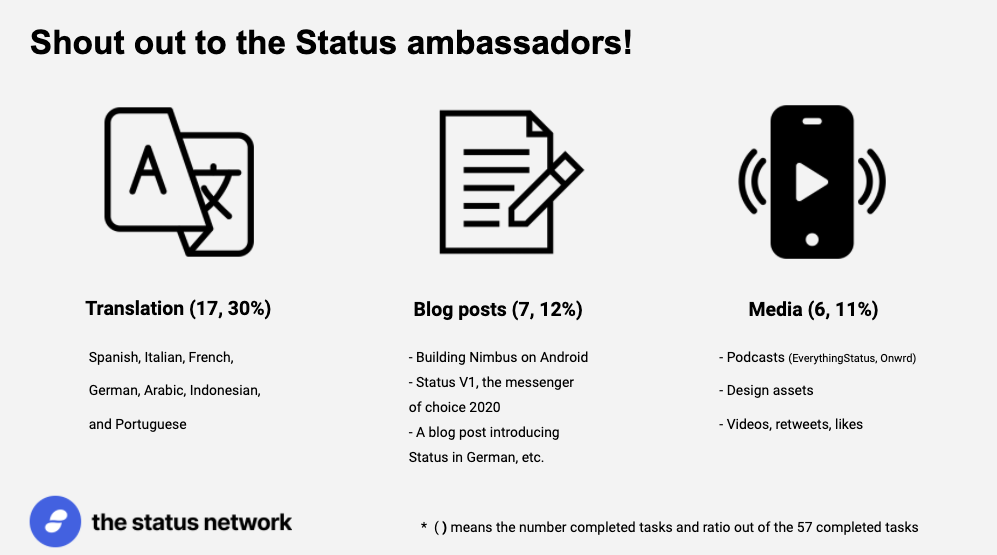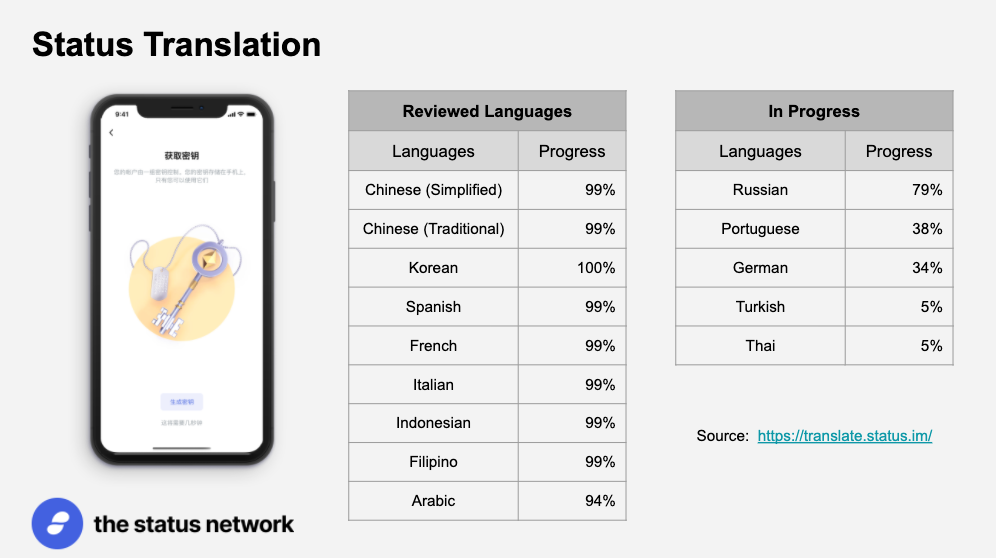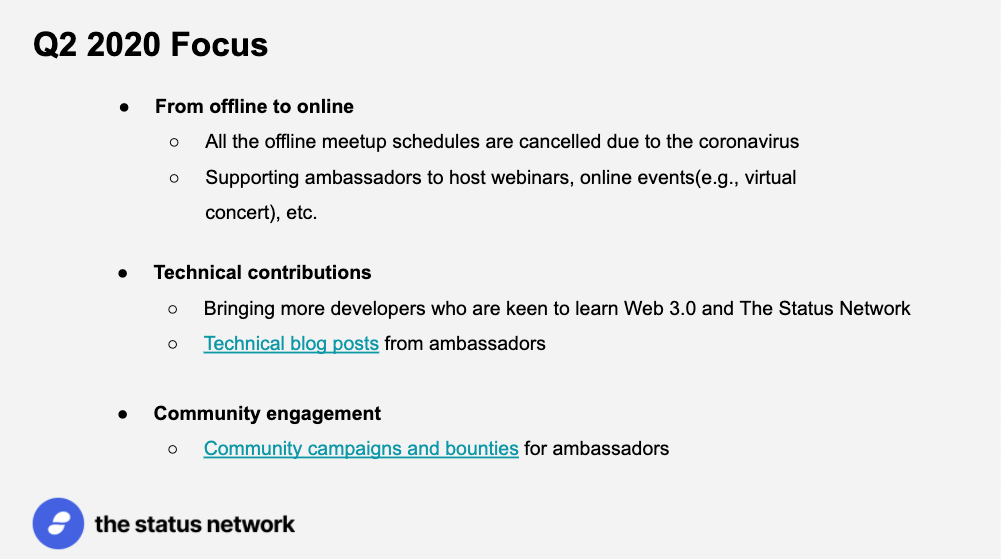 If you've got skills to help out as an Ambassador, there are many ways to get involved. Take a look at the process, the benefits, and the meet the people behind bringing Status to the world.