Monday July 27th, Status held an all-hands meeting to solicit input across our teams, community, and stakeholders to plan what the next critical roadmap milestones are for the Status App.
Our first core group of users was described, and then a summary of the app and development directions was presented. Attendees broke out into small groups to discuss feature priority for retaining core Ethereum community members and technical feasibility of shipping said features.
Here is the roundup of all the resources documented to help our community follow along in our mission:
---
Discuss Post Identifying the Need & Process
Workshop Outcomes
Charting the importance and feasibility of many features.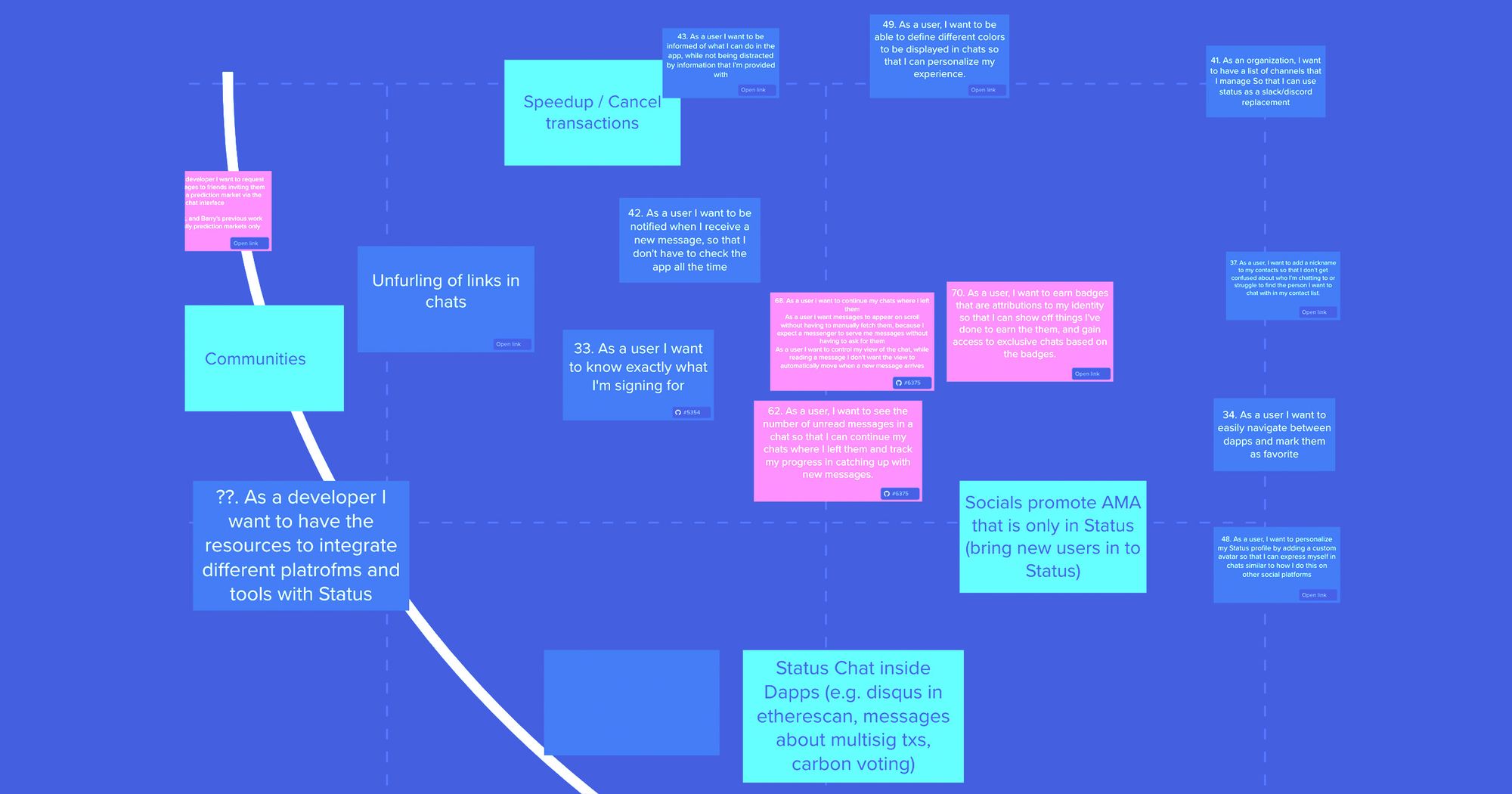 Workshop Session Video Recording
Recording of core session (not breakout groups).
Feature Poll Results
N=25: a decent measure of basic temperature for feature priority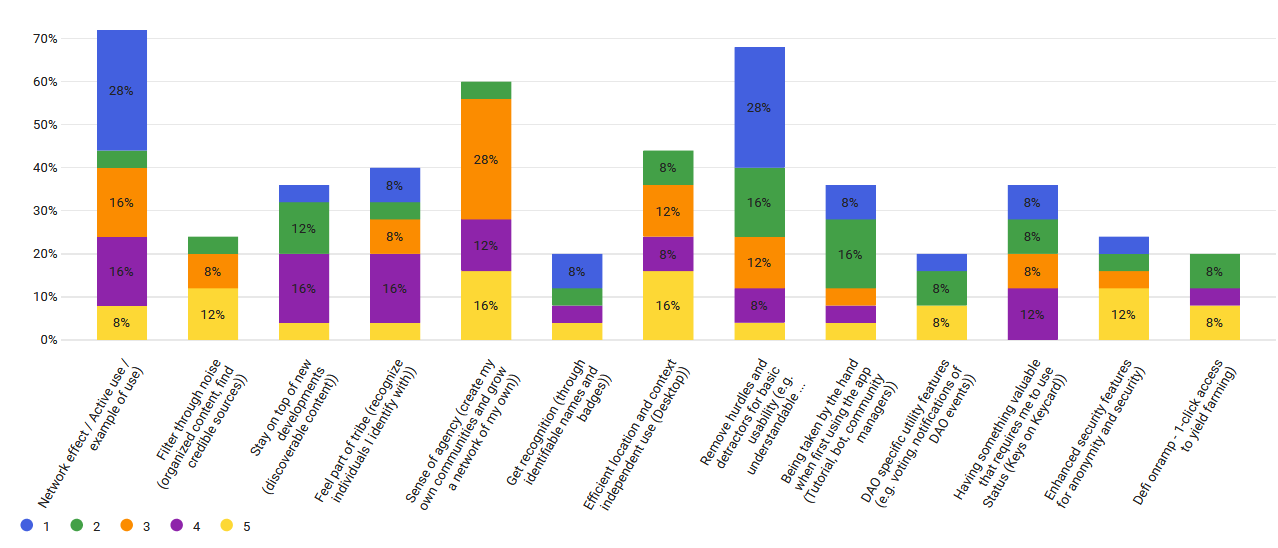 Next Steps
Takeaways and planning for next session.
---
We need your help! Use the Status App and think about how the Ethereum community would use the app to grow their own projects, interoperability with dapps, and enhance their private, secure communication.
Follow Status on Twitter
Join Discuss and make your voice heard