Status Town Hall #30 - March 18, 2019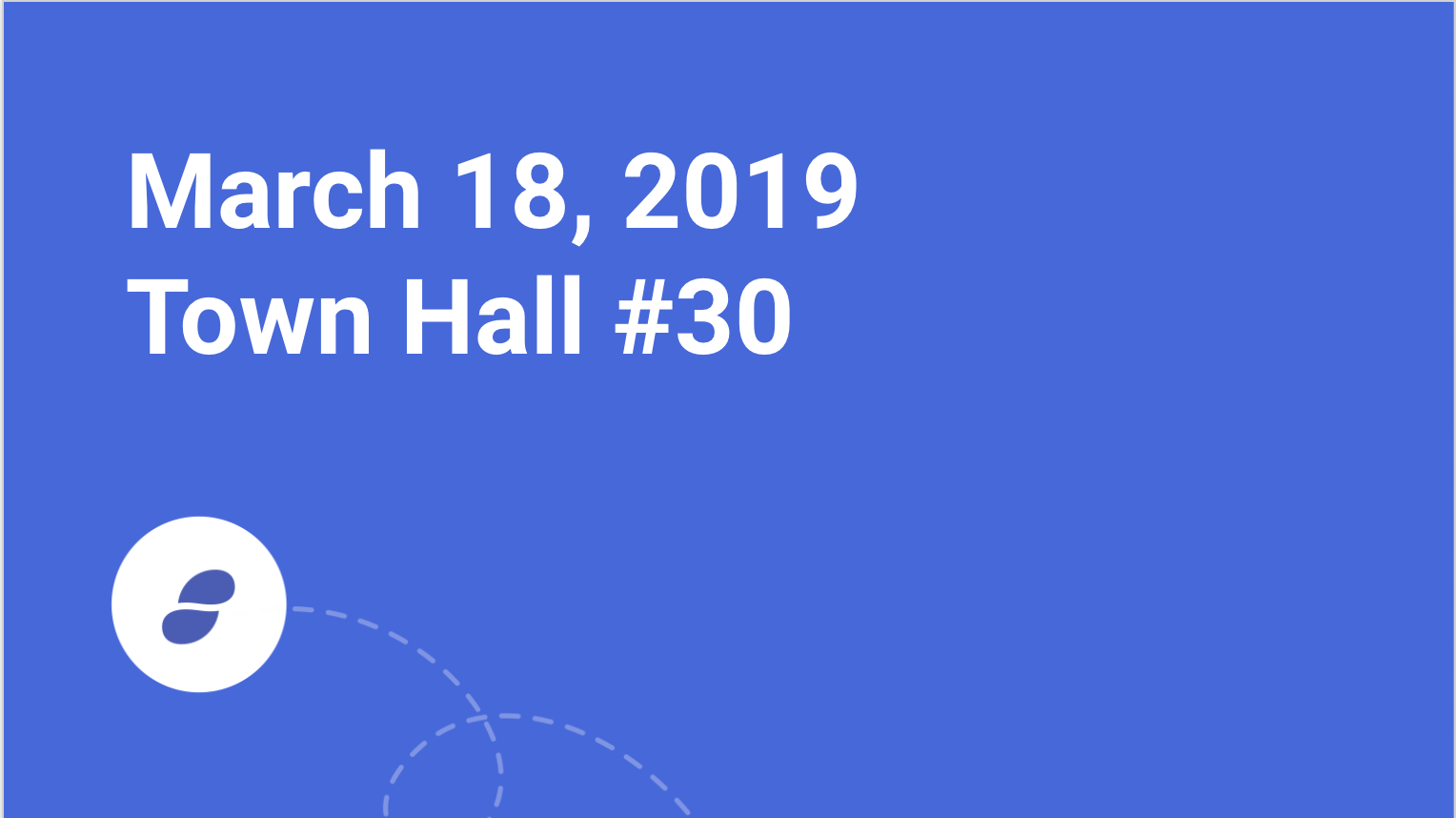 Recap: After Chaos Unicorn Day we will be having an internal Hackweek called BUIDL Week. Jarrad provided an update looking back on Q1 and what we will be looking forward to in Q2. There are also great updates on Mobile UI on Desktop, Pedro gives an update on moving to NIX & Barry gives an in depth look into Token Economics.
#STATUS BUIDL WEEK - Blog post here!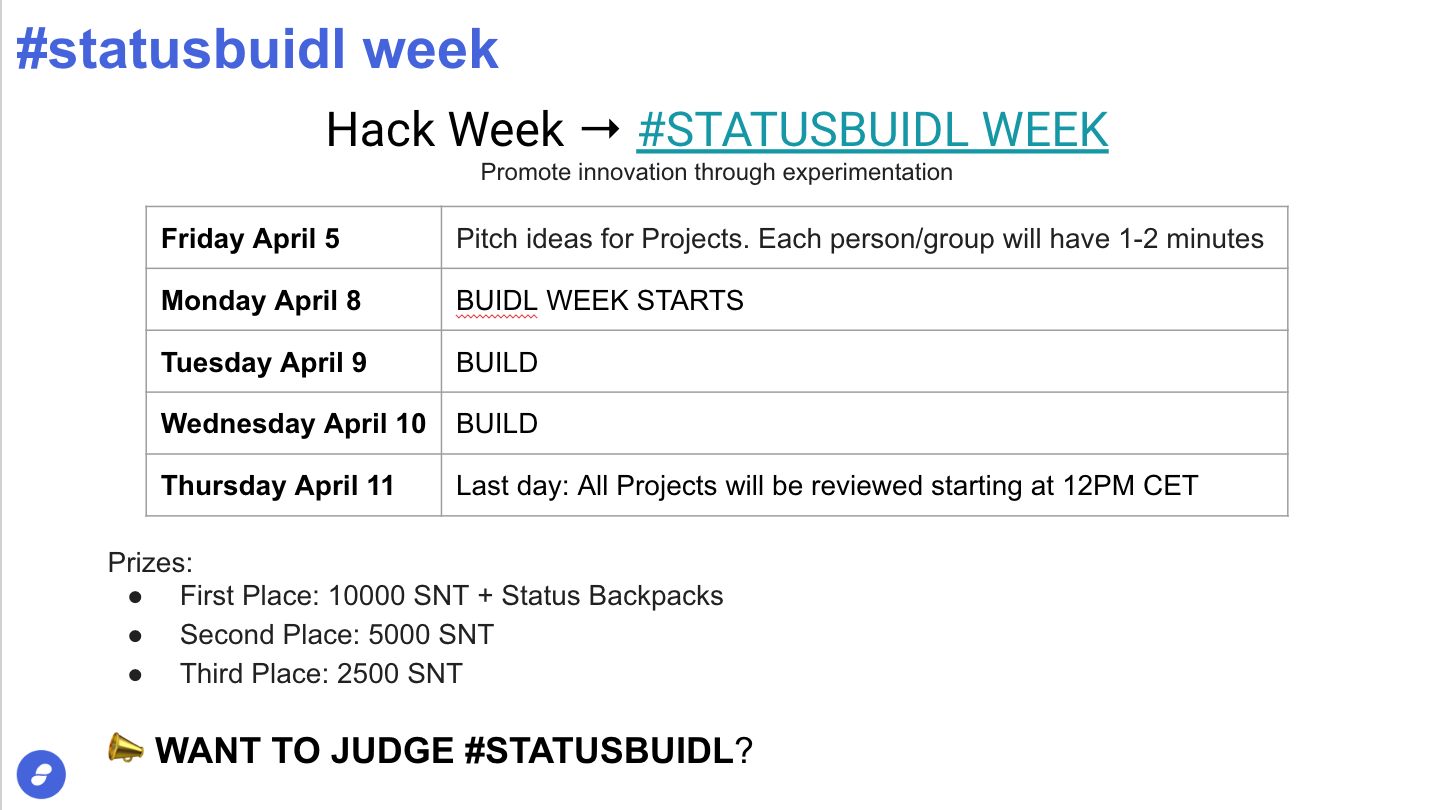 Tribute to Talk
Swarm Repo - https://github.com/status-im/swarms/tree/master/ideas/314-tribute-to-talk
Designs - https://www.figma.com/file/aS1ct66VQ6V0cio7vSqS8UoG/Chat?node-id=1319%3A13403Join
the Status Channel - https://get.status.im/chat/public/314-tribute-to-talk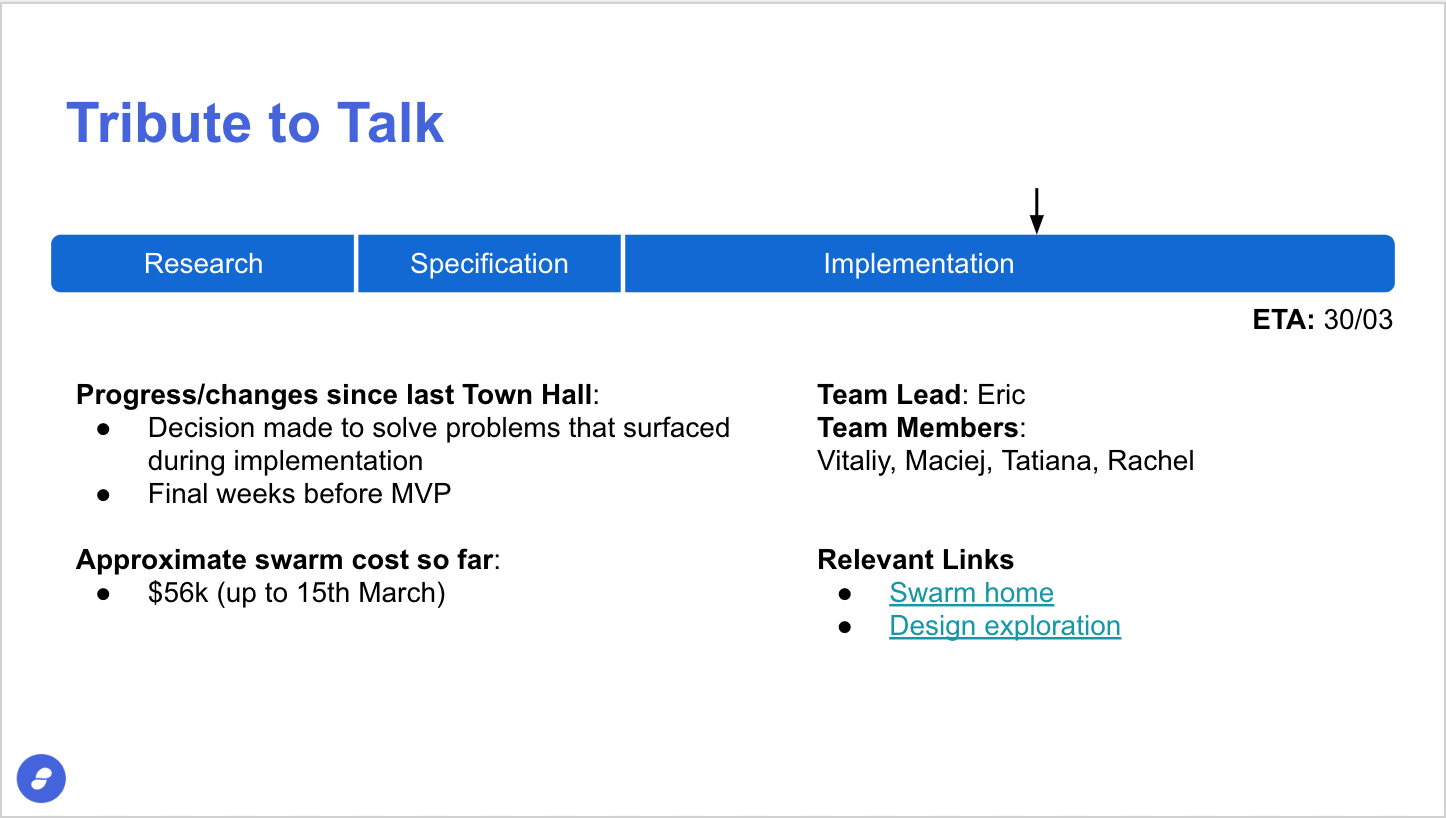 Sticker Market
Swarm Repo - https://github.com/status-im/swarms/tree/master/ideas/313-sticker-market
Specification Doc - https://github.com/status-im/swarms/blob/master/ideas/313-sticker-market/specs.md
Join the Status Channel - https://get.status.im/chat/public/313-sticker-market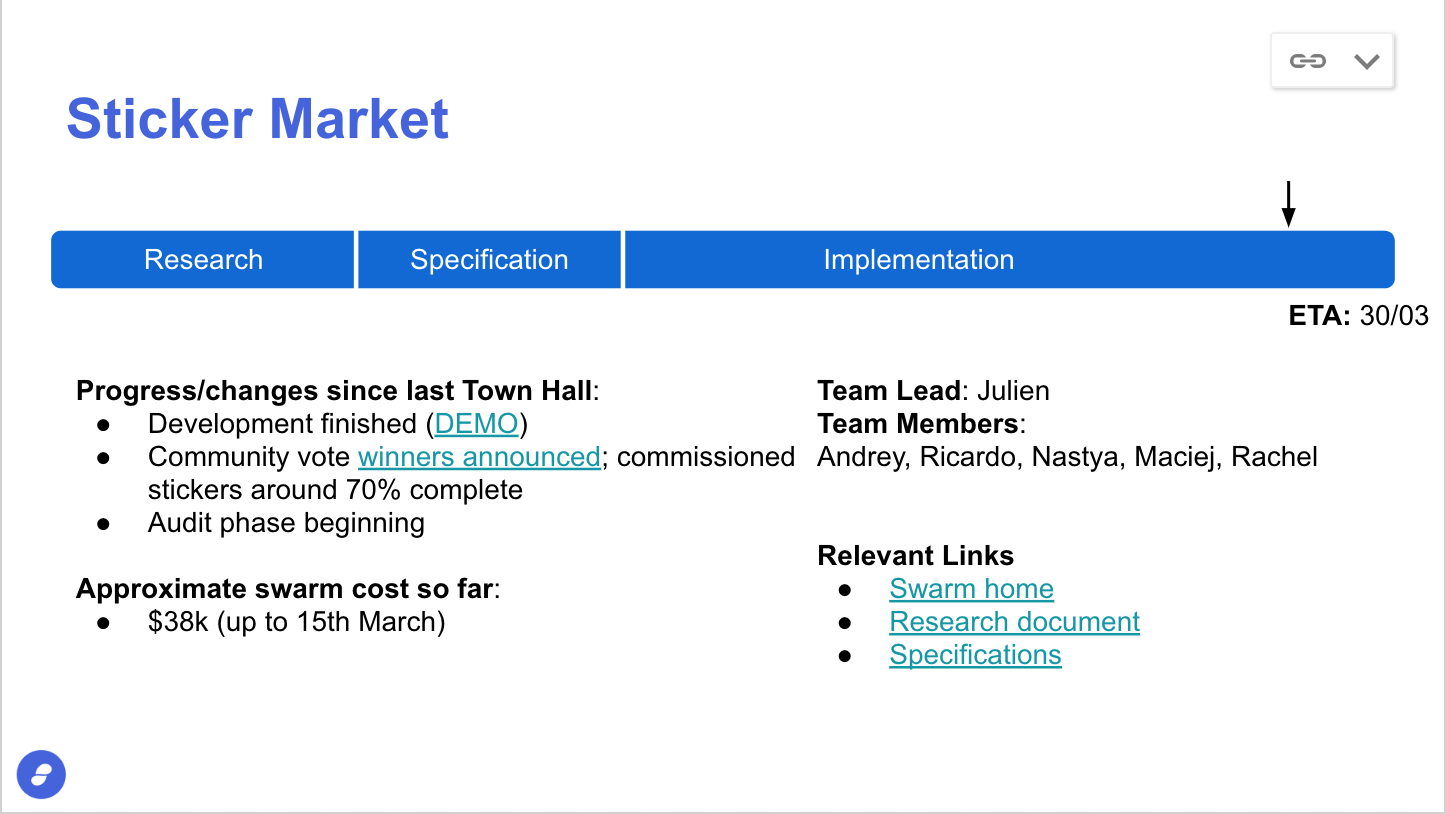 Network Incentivisation
Swarm Repo - https://github.com/status-im/swarms/blob/master/ideas/316-core-network-incentives.md
First Draft in Discuss - https://discuss.status.im/t/network-incentivisation-first-draft/1037
Join the Status Channel - https://get.status.im/chat/public/316-core-network-incentives
Sync Docs - https://notes.status.im/2ogTGMkqRwC7VMcGh9mBdA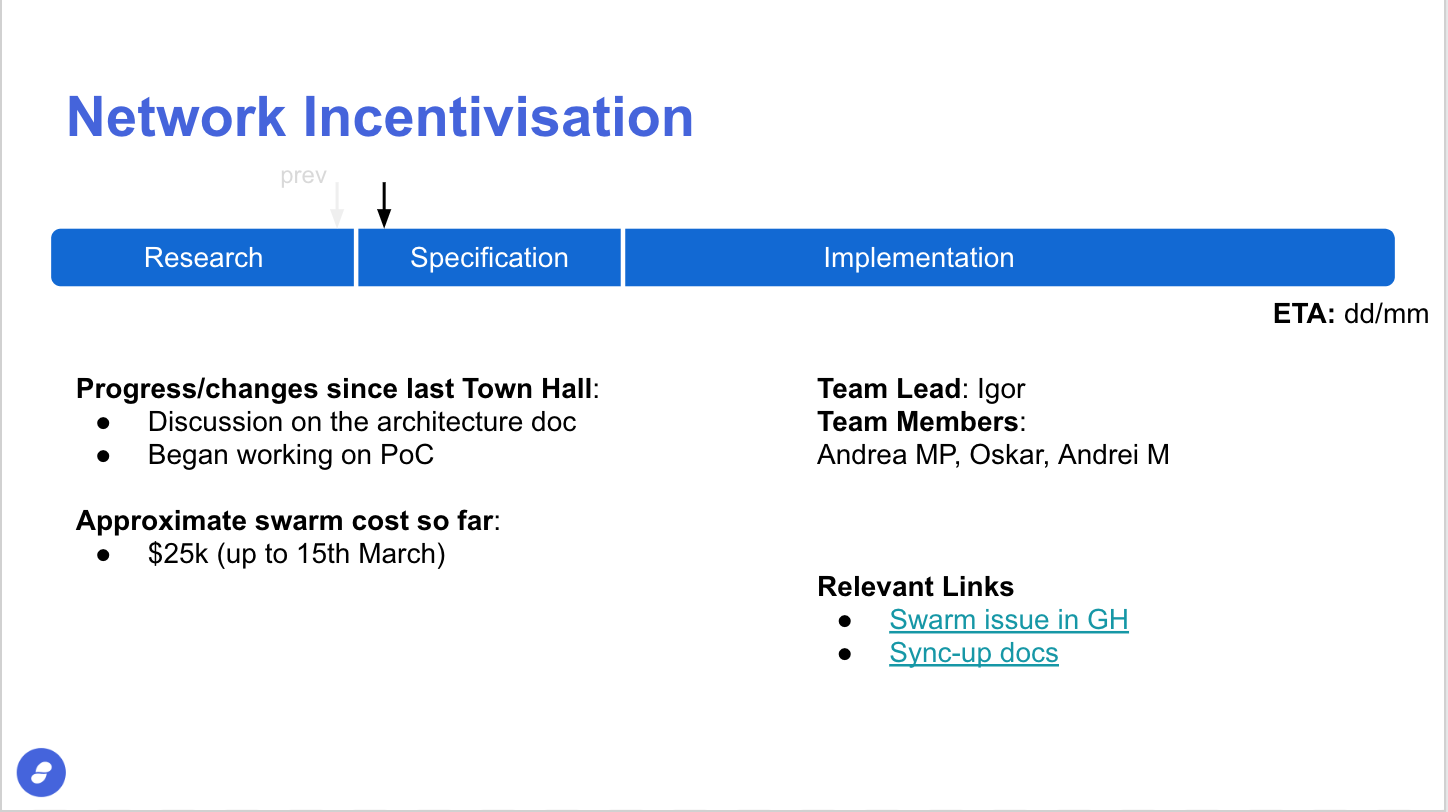 Status Teller Network
Storybook & Rinkeby DApp - https://status-im.github.io/status-teller-network/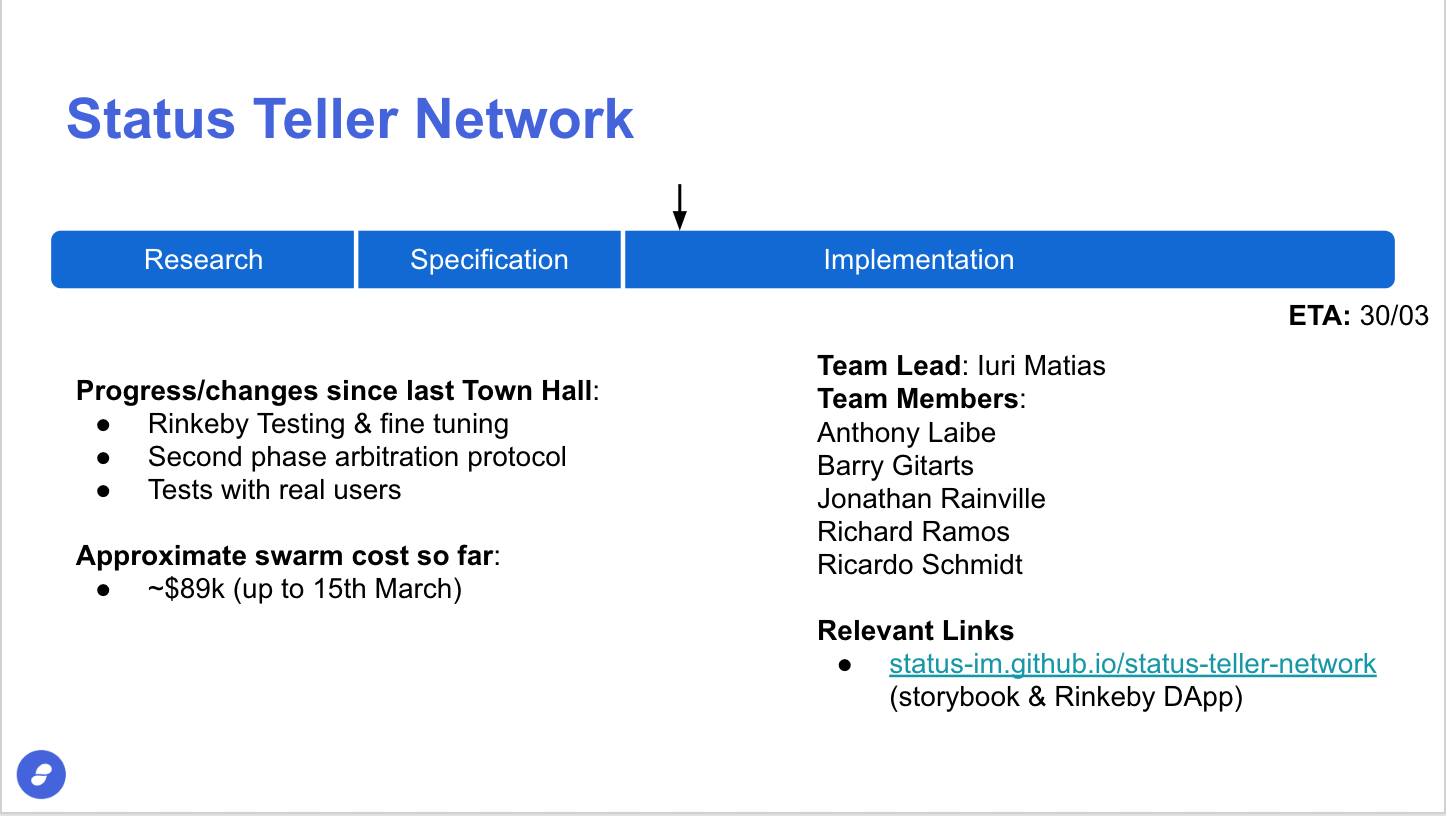 DAO
github.com/status-im/liquid-funding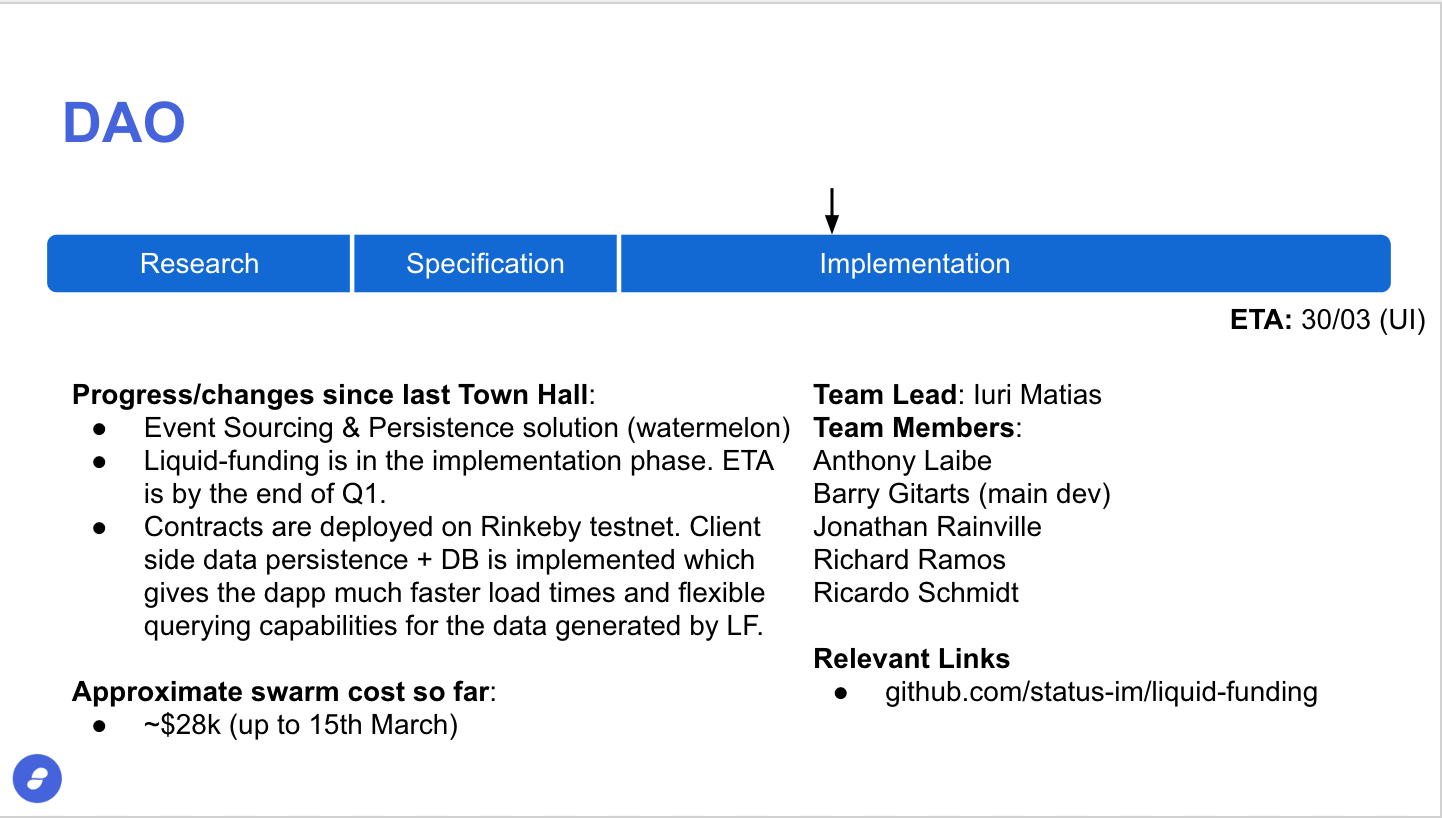 DApp Store
Contract here - https://github.com/andytudhope/Recollections
Latest Observable Model here - https://observablehq.com/@andytudhope/dapp-store-snt-curation-mechanism
Swarm Issue - https://github.com/status-im/swarms/blob/master/ideas/317-dapps-store.md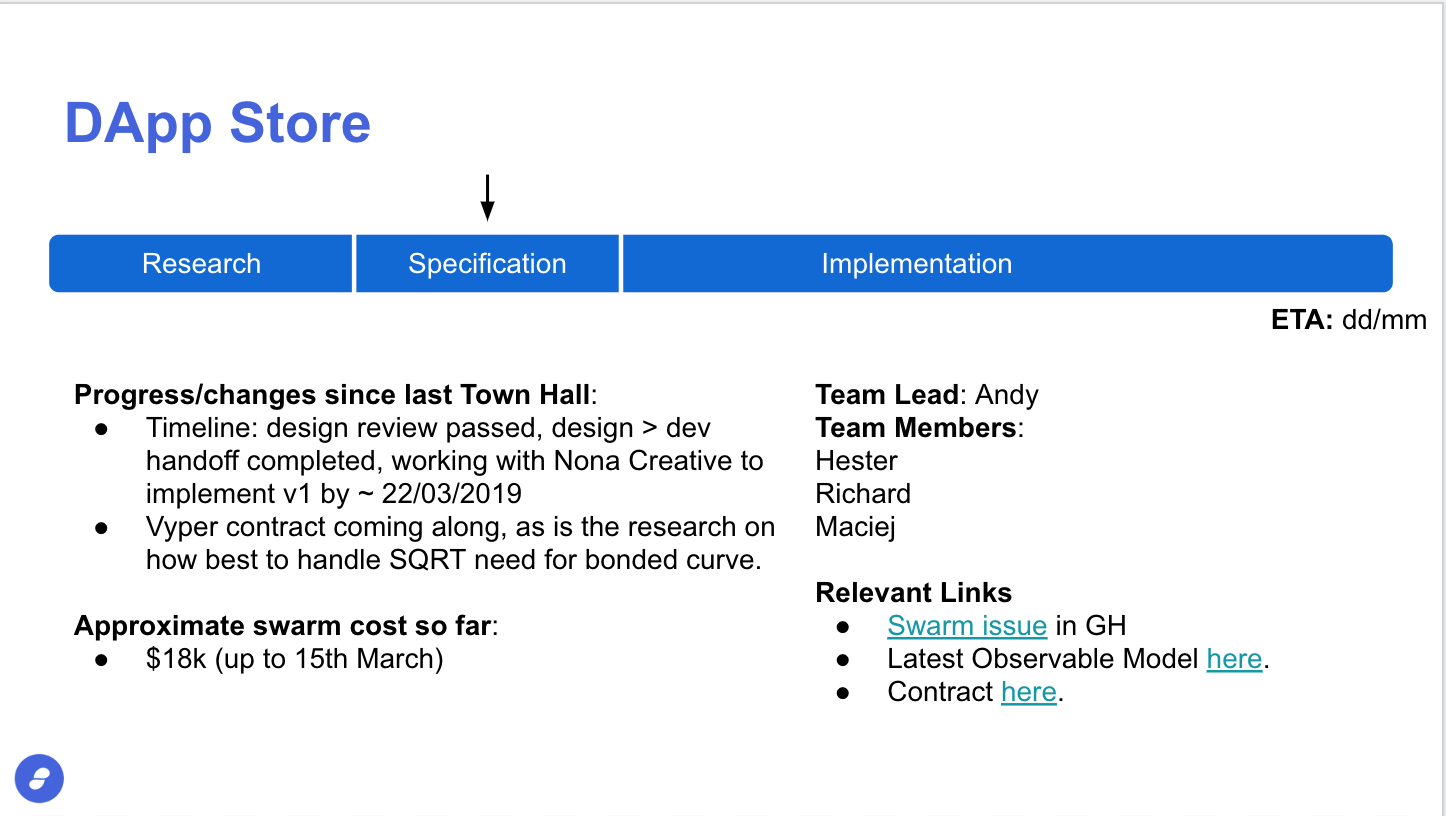 Core Improvements
Swarm Repo - https://github.com/status-im/swarms/blob/master/ideas/315-core-improvements.md
Join the Status Channel - https://get.status.im/chat/public/315-core-improvements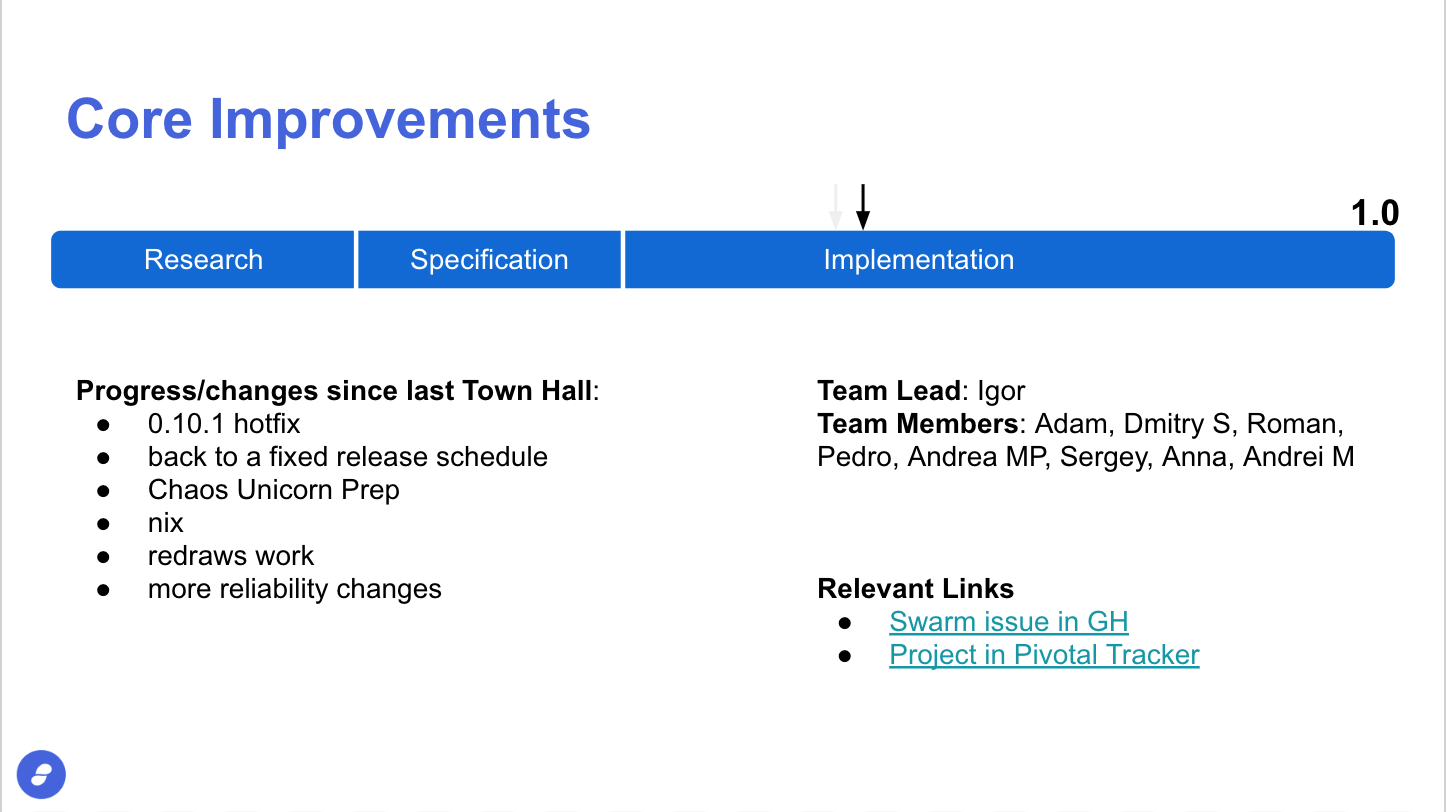 Other Updates
Mobile UI on desktop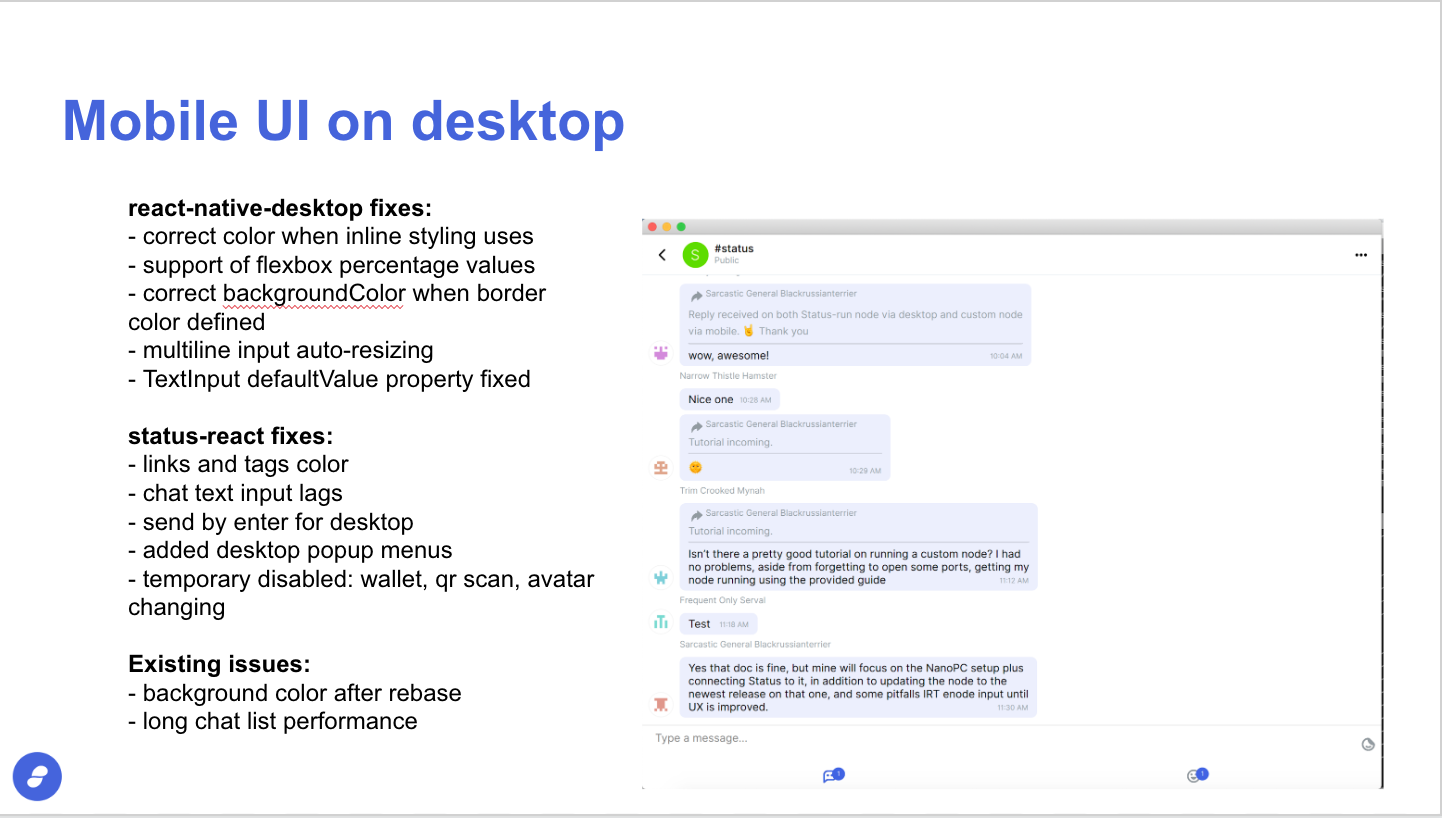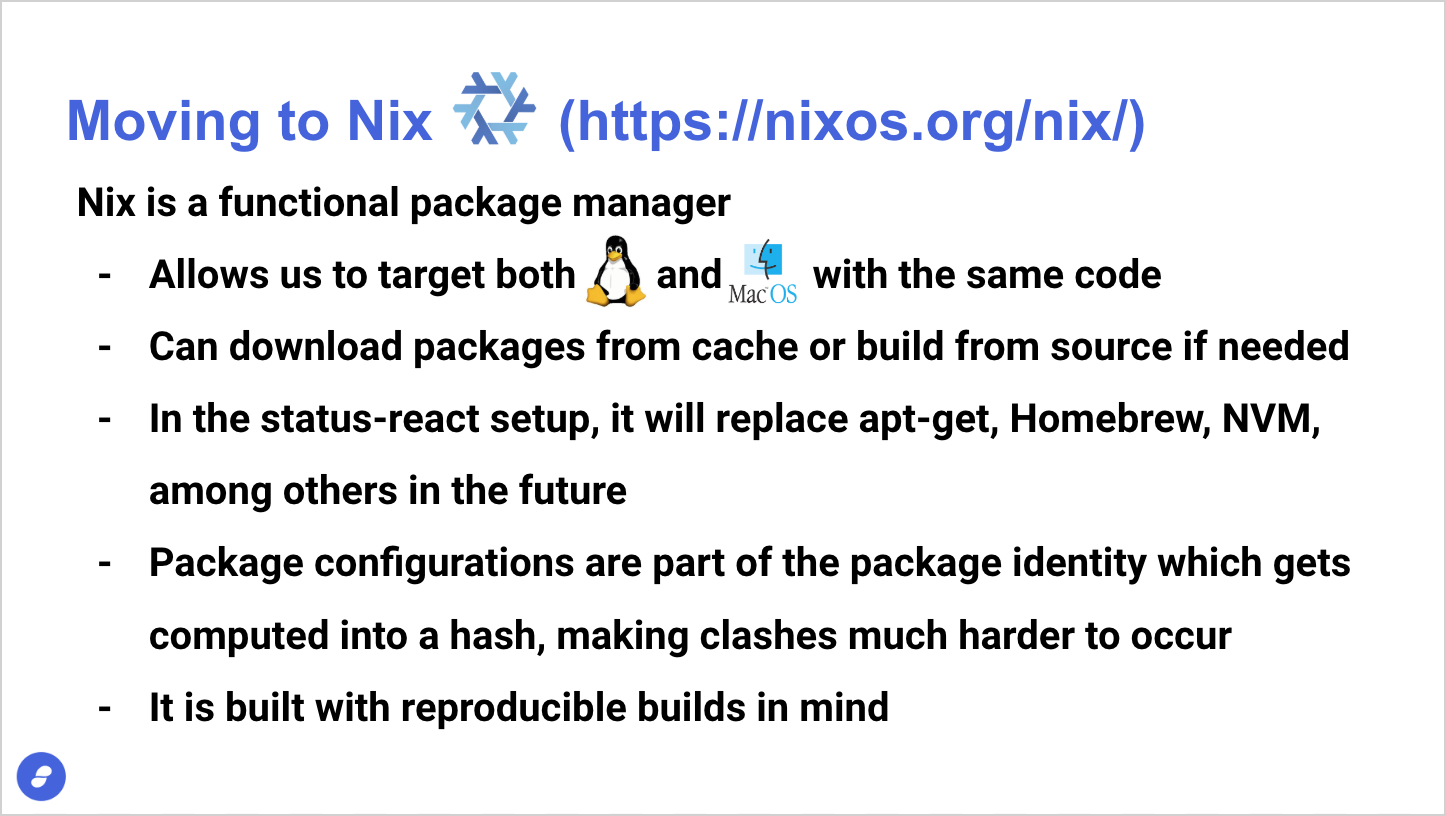 368-token-economy