Here's a recap of our latest Town Hall - we've got updates from People Ops, Core, Infrastructure & Marketing for you - enjoy! Here are the slides.
People Ops // Hiring
Recent hires closed - we're excited to have found someone for the Senior Product Design Architect role. We will give full details at the next town hall!
We're hiring in finance, distributed networking enginnering, and protocol engineering.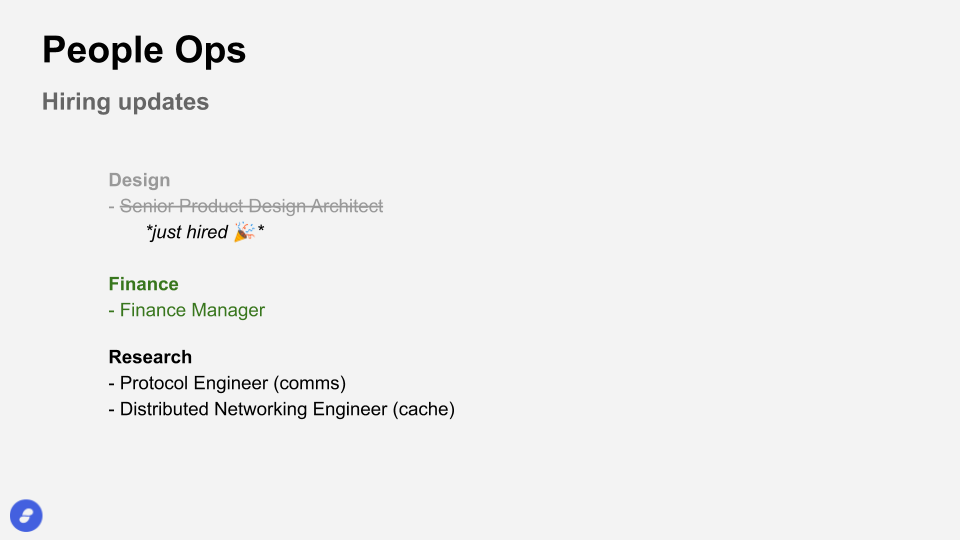 Core
In the next version(v1.4) release of the Status app, we will be integrating Keycard and Notifications for our Android users. Our next releases have been updated and are currently tentatively scoped as follows:
V1.4 - Keycard + Notifications (both Android only)
V1.4.1 - Bug fixes
V1.5 - Images + Mentions + Emoji reactions
You can follow our weekly Product planning updates here.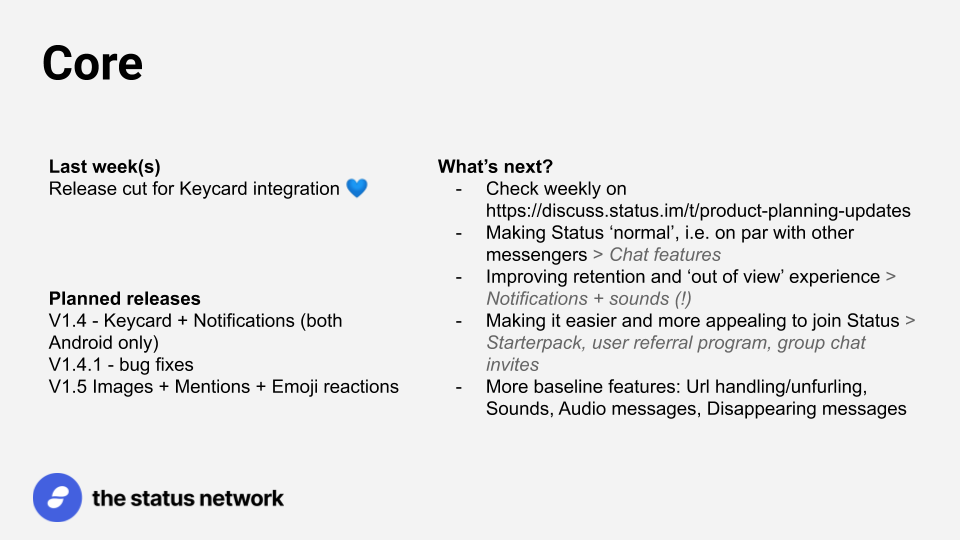 Infrastructure
Discourse has been updated from 2.4.0 to 2.5.0, which includes:
A Voting plugin for the features request category.

You can now submit features request on discuss and also vote for the features you are interested to see added to status!

A Solved plugin for the Community Faq category.
A very big shoutout to @Jakubgs for the update!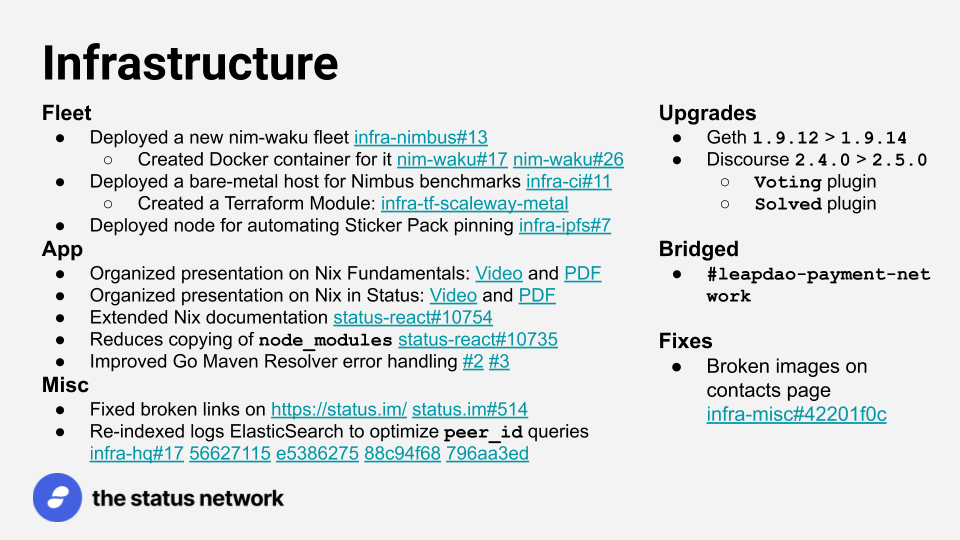 Marketing
Upcoming Campaigns
V1.4 + Keycard
V1.5 + Principles
Referral Program + LatAm G2M