Here's a recap of our latest Town Hall - we've got updates from People Ops, Core, Security, Marketing & Keycard for you - enjoy! Here are the slides.
People Ops // Hiring
We're still hiring in finance, distributed networking enginnering, and protocol engineering.
Kudos DApp - SNT coming soon
Q3 SNT payouts - 1 July
Offsite 2020 - no plans yet, travel still looks risky.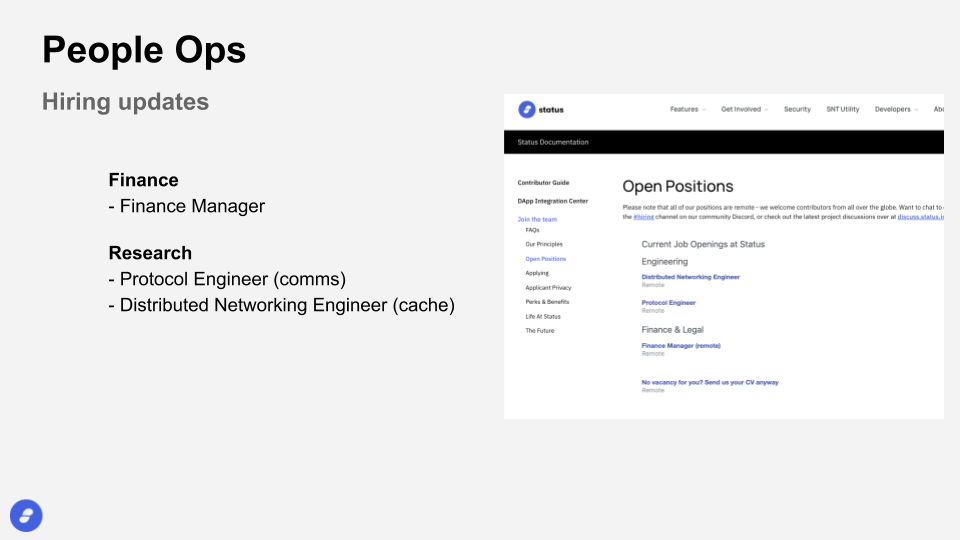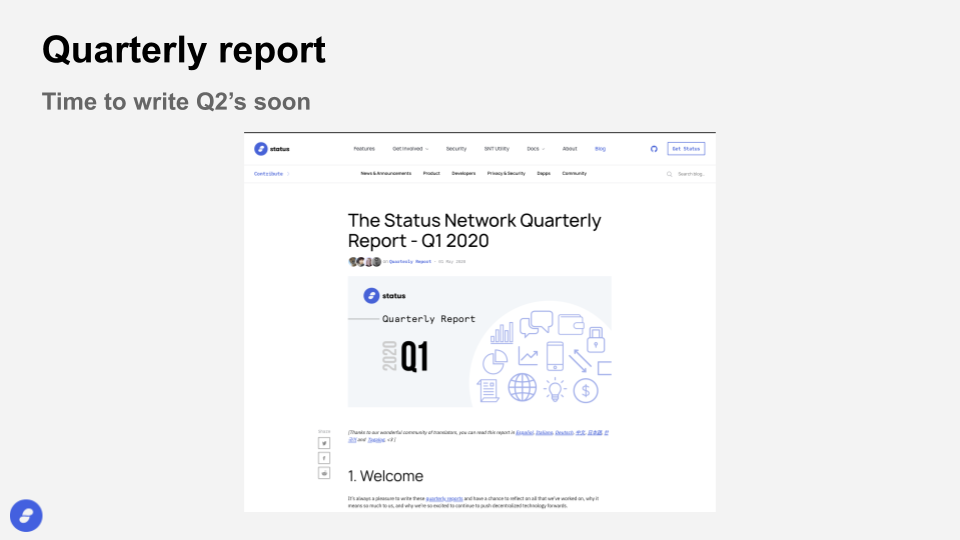 Core
All set for V1.4 release which will see Keycard integrated with the Status app, V1.4 will also support notifications for Android users.
We are also working on releasing V1.4.1 soon which will only be for numerous bug fixes.
Experiments on RN desktop can be found here.
You can follow our weekly Product planning updates here.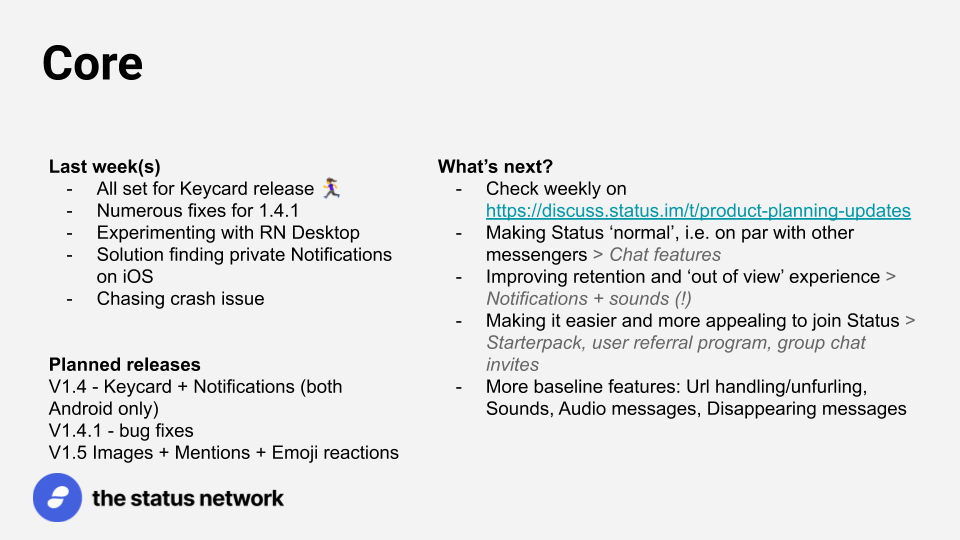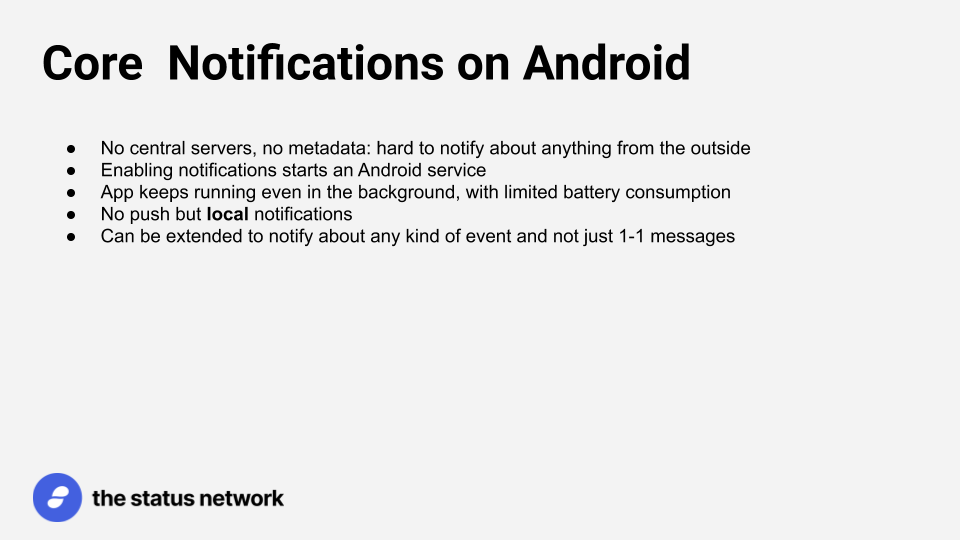 Security & Infrastructure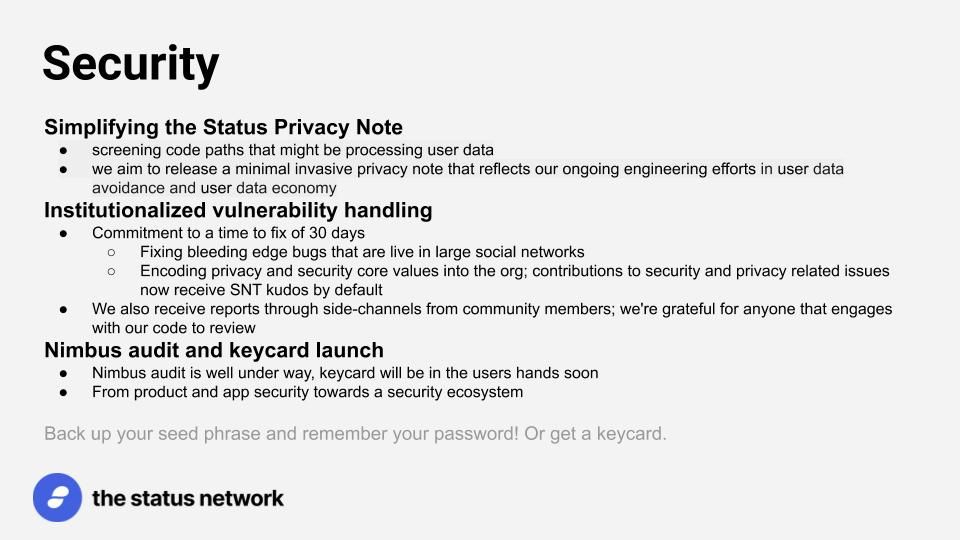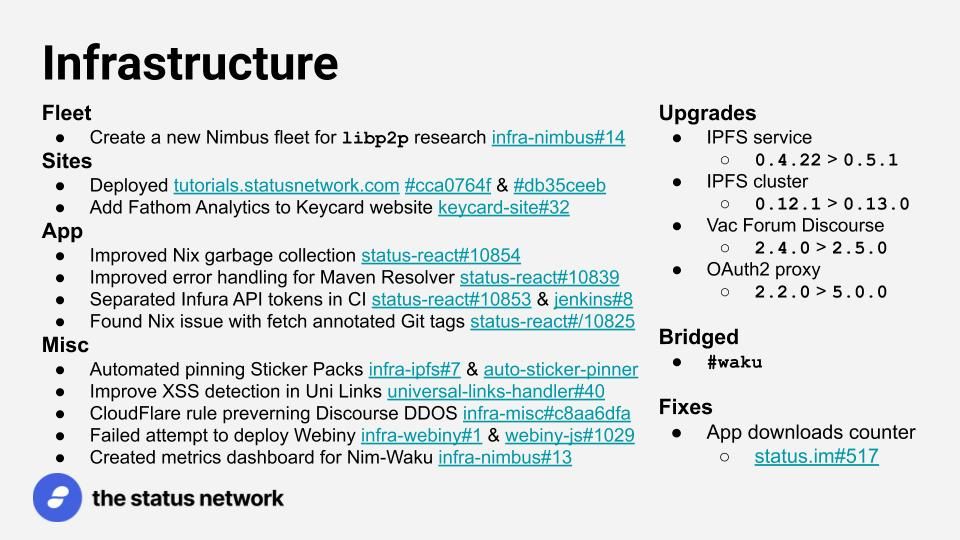 Marketing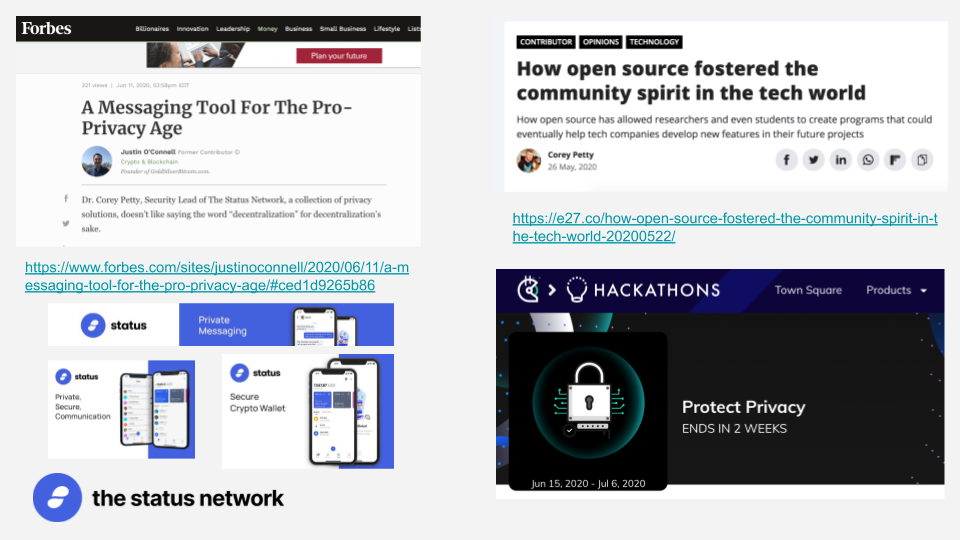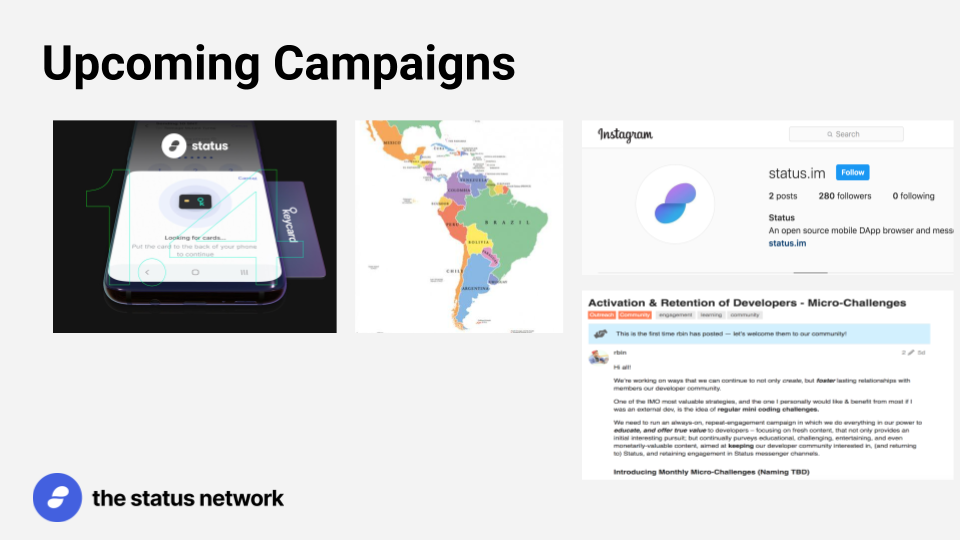 Keycard
Huge kudos 🎉 to the full Status team for releasing Keycard in v1.4