Here's a recap of our latest Town Hall - we've got updates from People Ops, Core, Infrastructure and Marketing for you - enjoy! Here are the slides.
People Ops // Hiring
New core contributors
@Johannes will be joining the Finance team as Finance manager.
@Simona will be joining the Makreting team as Head of community.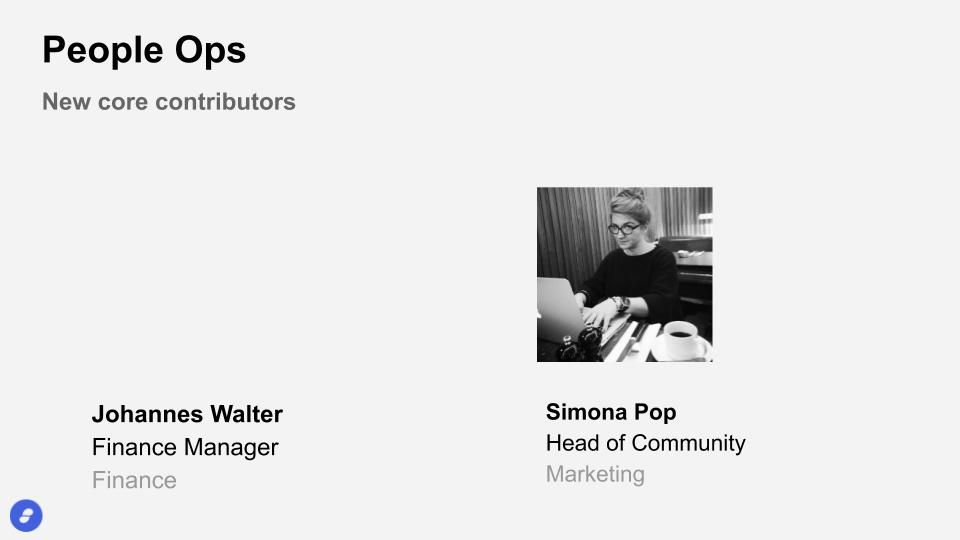 Hiring updates
Current job openings at Status:
Research - Protocol Engineer (Vac): 2 open seats
     - Distributed Networking (Dagger): 1 open seat
Legal - Legal Counsel
People Ops - Head of People Ops: close to a decision
Marketing - Social media + Copywriter: close to a decision
Core - Clojure Developer (contract): open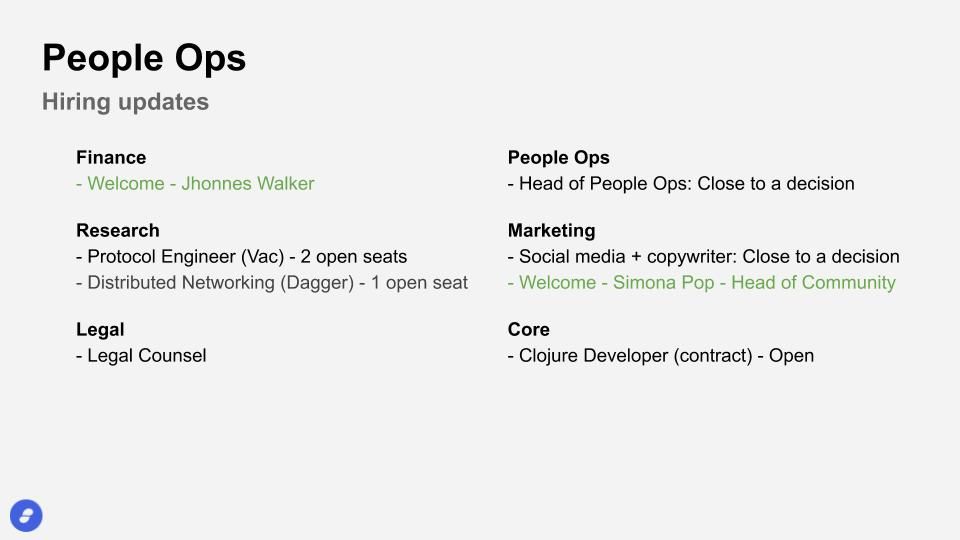 Core
V1.5 was released last week ;)
Brighten up your private and group chats with images, turn up the volume with audio messages, and show some love with emoji reactions. All three of these features have been highly requested to make Status a viable replacement for many of the centralized messengers in use today. And a special Kudos to Status Ambassador Enrico who implemented audio messages on his own - open source for the win.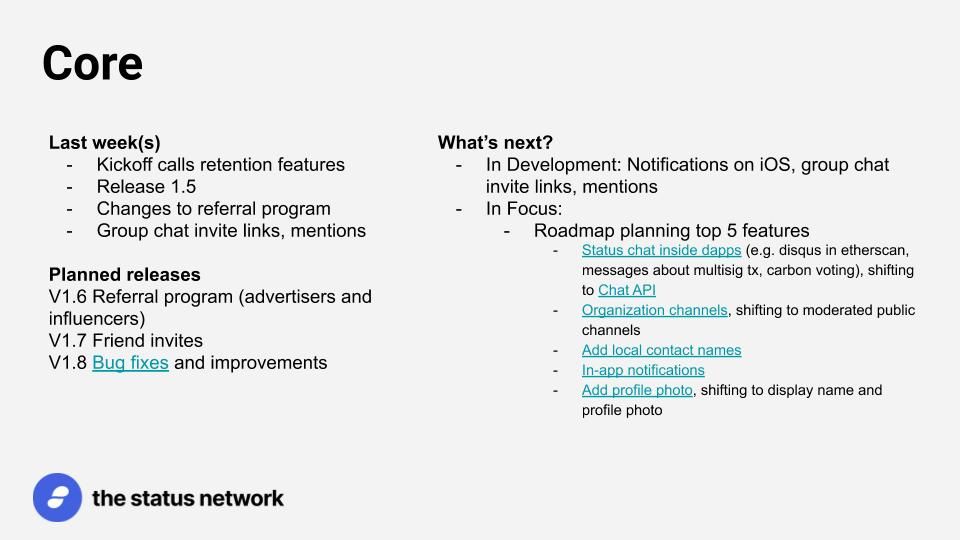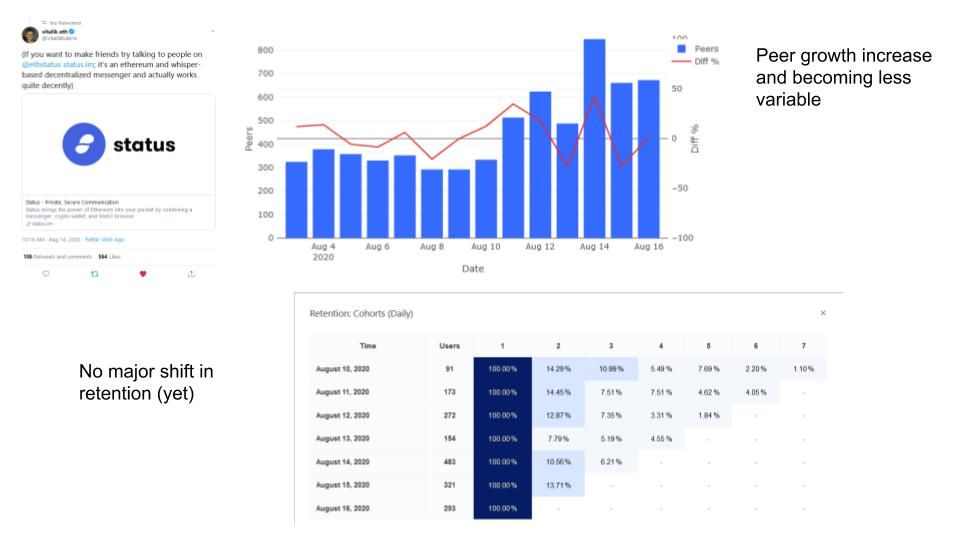 Infrastructure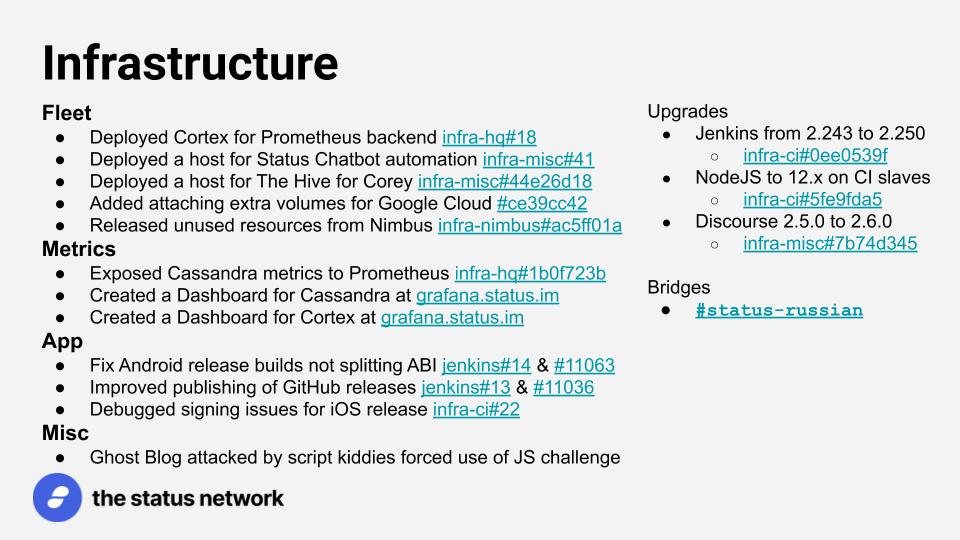 Marketing