Keycard can now be used on iOS devices for hardware enforced security to your keys and accounts! Status v1.12 also introduces a host of new features that make Status more enjoyable including some key updates to the messaging experience.
Keycard iOS Integration
iOS users can now use Keycard! Keycard is a cold storage hardware wallet designed to keep your private keys entirely offline for greater security over your funds. Now you can add an extra layer of security to your assets, transactions, and accounts whether you are using Android or iOS.
The iOS integration includes all the same benefits as Android and can be used with iPhone 8 and above.
Get a Keycard for only €24,90 here
Easier Access to Crypto Onramps
Status v1.12 includes the start of a larger effort to add seamless crypto onramps into the product. Now, you will be provided with a list of onramps including Moonpay, Wyre, Transak, Ramp, and LocalCryptos directly from the wallet tab.
Each of these options will allow you to purchase crypto all from within Status.
Phase 2 of this feature will include deeper integrations with select providers for even more streamlined crypto purchases. Stay tuned!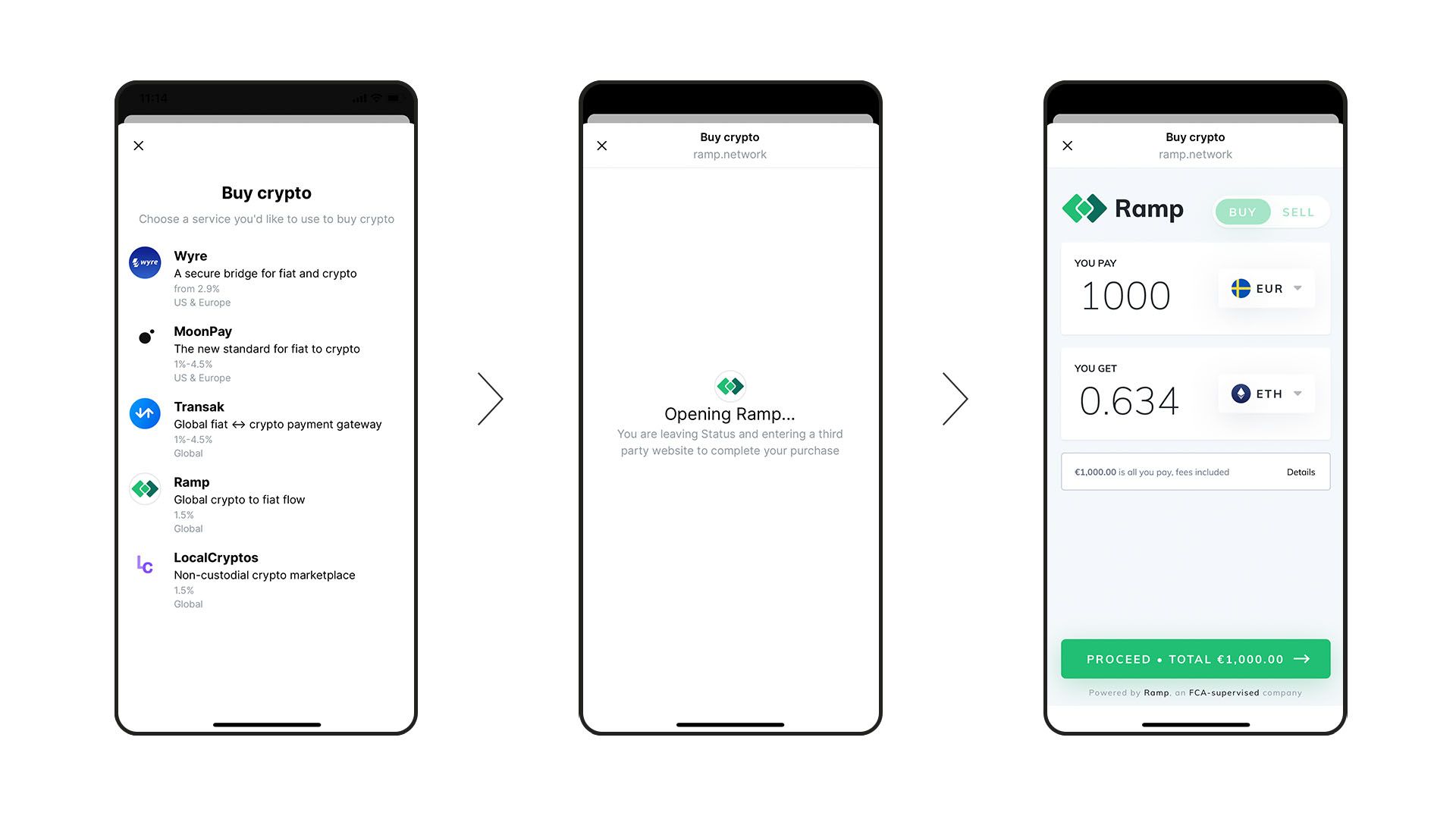 Improved Messaging
Bringing Status even closer to feature parity with some of the mainstream web2 chat giants, v1.12 now includes "delivered" message confirmations in 1:1 private  messages. Just like other messengers:
One check = sent
Two checks = delivered
Also, local notifications have been implemented for public chats that you have joined on Android. This is in addition to notifications for private messages and transactions :)
Finally, messaging just got a bit more colorful with the addition of link previews for both the Status blog (our.status.im) and Medium.
Update in the App Store or Google Play if you do not have auto updates enabled.
Status is also now available on F-Droid
The APK available is here.
For the full changelog, see Github.
Added
Keycard iOS integration
Link previews for our.status.im and medium.om
List of Crypto onramps
Add "delivered" message confirmations to 1:1 messages
Keycard banner on login screen
Local notifications for Mentions on Android

Fixed
UI issue showing up a chat on a paired device when it should not
UI issue was showing messages as pending if no one is part of the group chat
Push notification is generated on paired account when you send message to 1-1
UI issue for wrong notification when using two paired devices with same accounts
Improve keycard login time