Slack has been good to us. We use it every day to chat, build Status, collaborate, and plot how to change the world with web3!  The problem is that using Slack violates our principles (such as privacy, security, transparency, decentralization, inclusivity, openness... pretty much all of them!), and using it is especially gruesome because we have an alternative right at our fingertips that each of us has a part in crafting.
We have been building Status Mobile as a chat app, but haven't been using it ourselves as we spend most of our working days on the desktop.  Fortunately, there has been considerable progress on making Status desktop functional, and we are almost ready to start using it every day once a few rough edges are smoothed out. Some might say we should dog-food Status, but I much prefer Julien's saying that we should drink our own champagne. Cheers everyone!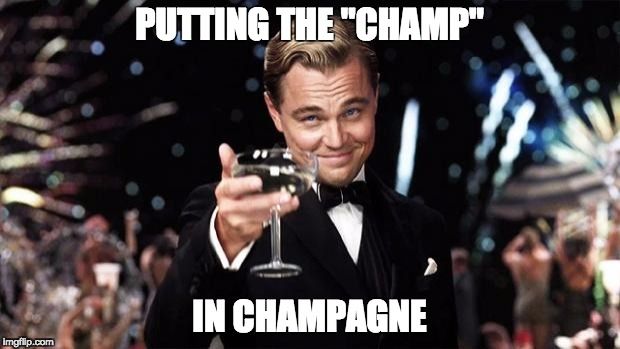 So let's use Status to build Status. Let's embrace our values and take one more step into the decentralized future. But how do we get there?
Use Desktop
Head over to https://status-im.github.io/nightly/ and download Status. Use it and let us know how we can do better. Take a look at the FAQ and add to it if you think it will help. Are you missing an important feature? Is the app crashing? Reliability issues? Tell us.
Build Status Desktop
If you are a developer, it should be second nature to build Status Desktop, but there are a few rough edges. Take a look at the wiki to learn how to build Status. Does it work for you? If not, please help us tweak the docs or build steps
Improve Status Desktop
So far so good! You have downloaded Status, had a few chats, and finally built it locally. Drink some of that champagne! Now try adding a feature, or improving performance, or scratching that itch. Take a look at the Desktop board or browse the Desktop issues if you are looking for inspiration.
Already we have had commitment from core contributors to temporarily pause mobile releases and feature work to dive into Status Desktop. Can we get more help to accelerate Desktop and act as a catalyst? Everyone has the power to help make this happen!
Desktop release beta v0.10.0
Within the next few weeks, Status Desktop will launch v.0.10.0. This will be the first release that desktop endorses as a reliable and capable replacement to Slack. The desktop team will exclusively migrate to using Desktop, and other teams are encouraged to use it partially or fully.  Updates will be released at a regular cadence. Personally, I'll be deleting Slack once this release is out and hope others will do the same.
Countdown to Slack Cancellation
Hopefully, by this stage most of us will be using Status Desktop, and we can cancel our Slack plan and stop using it entirely. We can give ourselves a 30-day deadline to make sure we migrate any workflows or create any essentials features.  Finally, we can say goodbye to Slack, drink our own champagne, and live our values!
We will need to find alternatives to Slack bots, private groups, and other Slack-centric features, and it might suck for a while, but necessity is the mother of invention, and I'm sure we can cope without emoji-replies! There are some great alternatives like Github Issues, Discuss, and even good old-fashioned email!
Community Zero and Beyond
Status will be the first community using Status, and we hope it will be the first of many. To achieve this, we need to listen to community moderators and users to work towards this goal. The next community we can bring to Status after core contributors is the Status community currently chatting with Riot. Working with other communities will require moderation and other features.  After these two communities we can cater to other like-minded decentralized companies and slowly widen the net to a broader audience.
Importantly, all these desktop features will be part of mobile too. Since we are using Status everyday we will also improving our tooling, monitoring, reliability and performance too. Status on mobile and desktop will be lurching forward with new improvements. We will think less about platforms and start thinking more about features everywhere.
So, let's do this! Download Status Desktop and step into the decentralized future that we are building and start drinking our own champagne! 🍾
The above are some thoughts of the desktop team but we'd love to hear from you.
Can we do it better or differently?
What do you need?
Looking forward to hearing from you (ideally in Status 😜).