The Citizen Lab recently released a new study about censorship on WeChat, the world's most used messaging application which, as of April 2020, is estimated to have over 2 Billion users.
The Citizen Lab explored how users are monitored from different countries, and how content monitoring impacts censorship.
Key Findings
WeChat communications conducted entirely among non-China-registered accounts are subject to pervasive content surveillance that was previously thought to be exclusively reserved for China-registered accounts.
Documents and images transmitted entirely among non-China-registered accounts undergo content surveillance wherein these files are analyzed for content that is politically sensitive in China.
Files deemed politically sensitive are used to invisibly train and build up WeChat's Chinese political censorship system.
From public information, it is unclear how Tencent uses non-Chinese-registered users' data to enable content blocking or which policy rationale permits the sharing of data used for blocking between international and China regions of WeChat.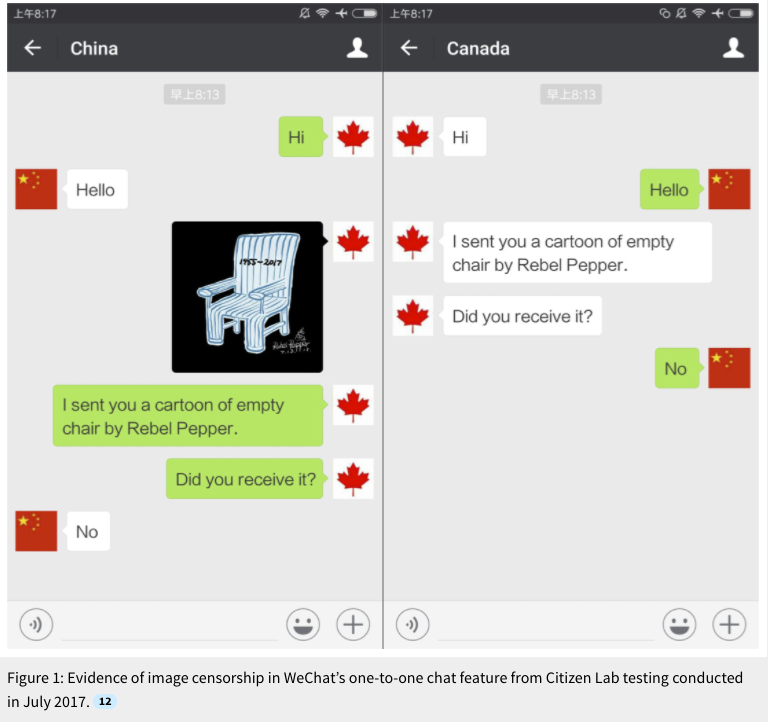 The Citizen Lab conducted several experiments using images that have been previously found to be censored by WeChat in China and from accounts on various global network locations. The study also conducted a policy assessment on regional app stores and Tencent policies, and attempted to use Canada's Personal Information Protection and Electronic Documents Act (PIPEDA) to solicit additional information from Tencent regarding these policies.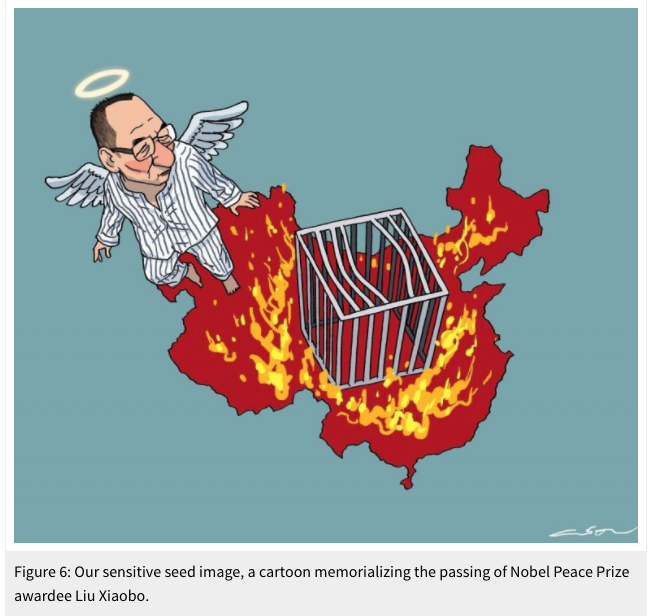 The Citizen Lab points out that while this research demonstrates censorship violations with WeChat and China, neither the platform nor the country are alone in their violations.
"Granted, social media surveillance and content moderations are not unique to WeChat. Surveillance constitutes a fundamental feature of all mainstream profit-oriented social media businesses. As companies push to grow products internationally, they will inevitably experience pressures from governments to remove content or provide user data, as demonstrated by the requests documented in annual corporate transparency reports."
---
This research highlights what many people are directly experiencing from centralized messaging platforms aligned with oppressive governments. Censorship, privacy violations, obscurity, corruption, and waste are institutionalized forces that work to keep communication and culture restrained.
This is exactly why we created the Status Messenger. It's an open source, free speech platform built with strong security guarantees and individual sovereignty and privacy valued at every step of the way.
Read the study yourself and think about how these freezing techniques are implemented and might have an impact on culture more broadly, or create greater fear and misunderstanding between cultures. Then when you're ready to jump into a decentralized peer-to-peer app (in use and technology), get Status and tell me your thoughts on The Citizen Lab research.
Ping me on Status: @magic



Disclaimer. The views, information and opinions expressed are solely those by the author above do not necessarily represent the views of Status. This article is a general interest piece and is not an endorsement of any particular product, service, or political position. Any reference in this article to any person, organization, activity, products, or services does not constitute an endorsement or recommendation of Status. This article does not constitute legal or other professional advice or services. Status is a decentralized community with a platform for members to freely express their diverse ideas and perspectives.