Welcome to Status
First & foremost, welcome to Status. I have been part of the amazing Status community for a little less than 6 months and I must say it's been a beautiful journey so far.
I have learned a lot, made new friends and my perspective about a lot of things have changed. I'm really excited to welcome you to the Status community and show you the way around Status.
Also, I understand the app might be a little complicated for you, as it was for me the first time I joined. Be rest assured that the Status team is working hard day in day out to make sure the app has the most basic features to make user journey easier & simpler.
What is Status?
Depending on your perception on the app, you could call Status a Private & Secure Messenger, or a Non-Custodial wallet. You could also call it a Web3 Browser, as well as a multi dimensional app that has all 3 features.
Just think of Status as a decentralized application that allows you to "chat" with friends, store cryptocurrencies (Eth & ERC20 tokens) and also browse the internet. It allows you to access all of this without giving you up control of your privacy and information.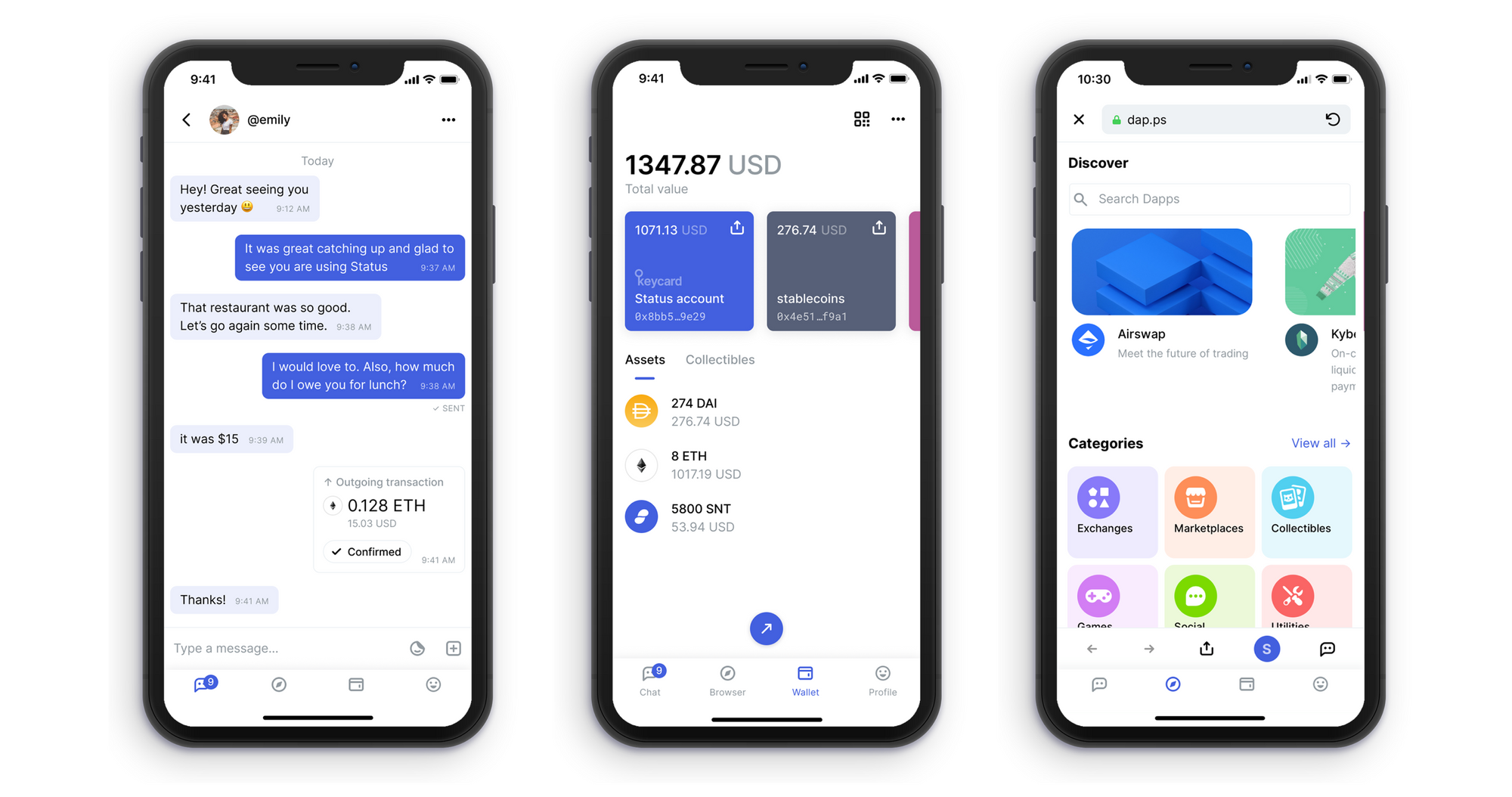 Creating your Status Account
The Status app allows you to create an anonymous account, you do not need to give Status your "email address", "phone number", "name". All you need to do is tap 2 buttons, and boom you've got a pseudo-anonymous account set up.
I bet you are wondering how you can recover your account, and also how can your friends contact you if your account is anonymous.
Status identities are completely portable between devices without using phone numbers or user names. Instead, a "recovery seed" is generated that allows you to restore your account on any device where Status will run.
Head to the app and go to Profile > Privacy & Security > Back up seed phrase if you haven't backed up your recovery seed yet.
About your friends contacting you? Stay tuned, I'll be covering that further down this guide.
Public Chats & Private Chats
Public Chats
Status public chats are like Twitter #Hashtags, anyone can create them, everyone can participate in the chat. Again, all you have to do is tap 2 buttons, click the "+" button on the home page of the app, then click join public chat and you can write out any topic you want.
If you write out #bitcoin, it automatically creates a public chat if no one else has started the topic before. If someone has, then you can follow the topic/discussion.
It is impossible to know who is in a public chat, except if they send a message to the chat. It is also impossible to know the number of members in a group chat.
These are some of the most active chats (with awesome members) on Status app:
#status #introductions #crypto #chitchat #support #status-chinese #status-korean #defi
Private Chats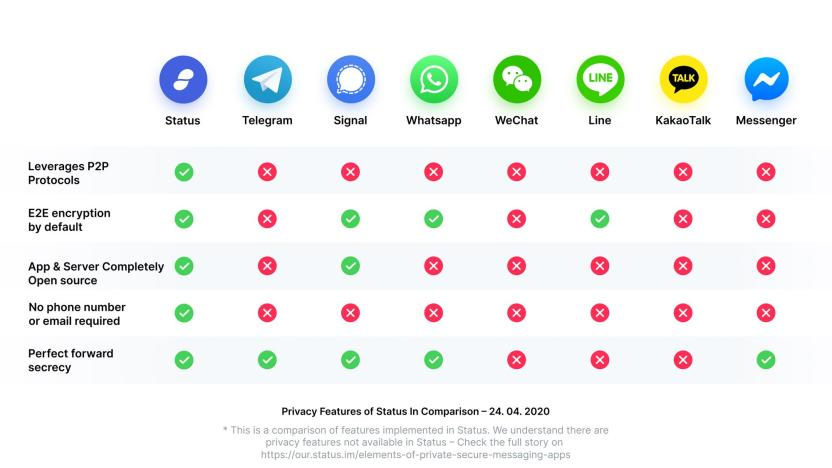 If you would like to read a technical & well detailed break down of the Status Messenger then check out this Blog post.
While registering your Status account, a random identity is generated and  a chat key (umpteen digit hex string) along with 3 random names are attached to your Status account. On public chats, your name appears as the 3 random names attached to your account duirng registration. the 3 random names will be your name on Status app before you register an ENS name.
If you would like to connect with your friend on the Status app, you would need their chat key to send them a message. Click the "+" button, then "Start a chat", then enter your friend's chat key and kaboom you find them.
To get your chat key, head over to "profile" then click the button on the top right most corner, from there you can copy your chat key.
It is also possible to message anyone if they are participating in a public chat, all you have to do is tap their avatars and you can send them a message. This could lead to unsolicited private messages and spams, which is why Status is building Tribute to Talk.
Tribute to Talk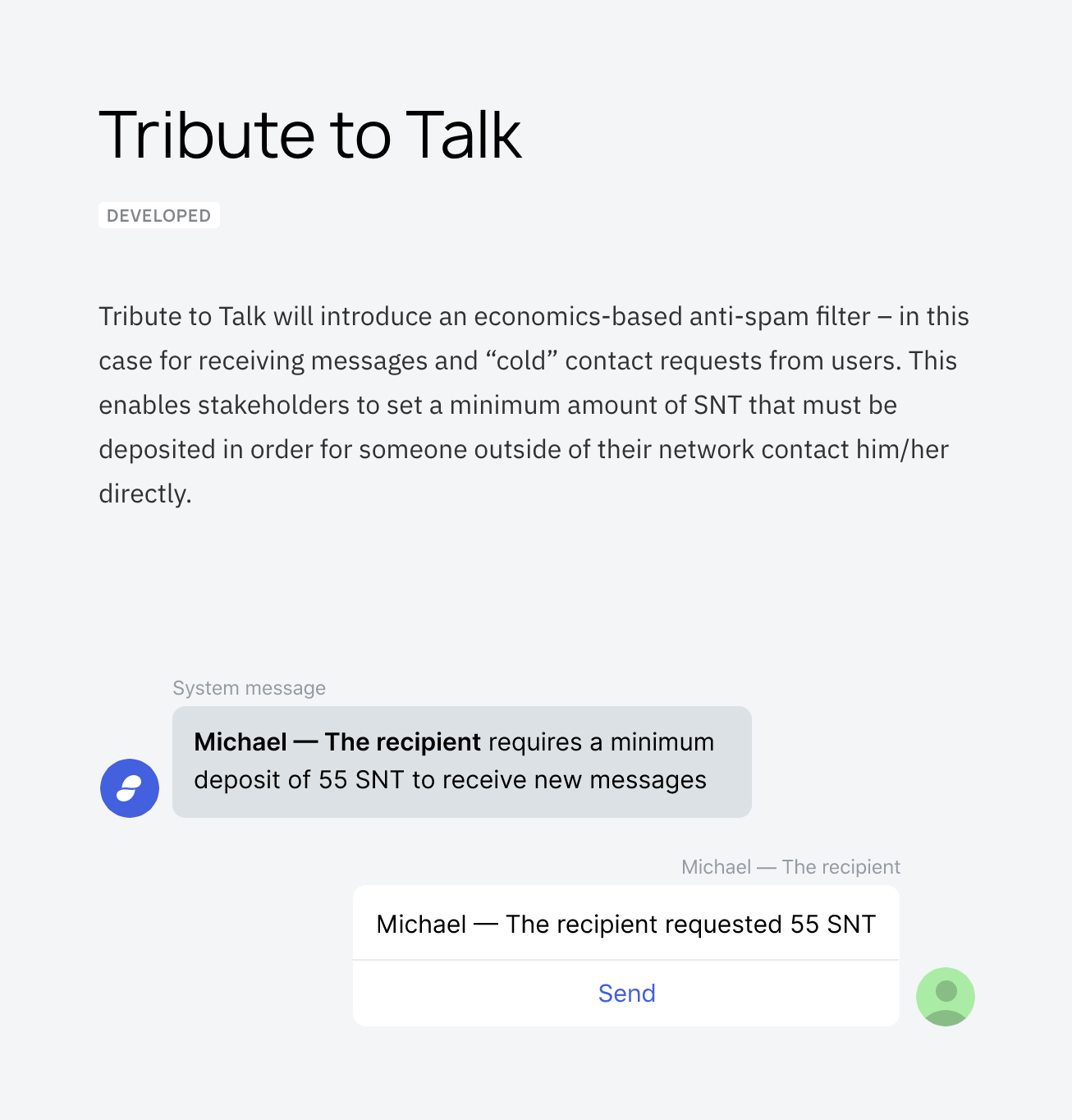 With Tribute to Talk, you can set a minimum deposit of SNT of which anyone who wants to contact you is required to deposit. This helps the fight against unsolicited messages & spams, either you don't receive the messages at all or you get SNT's for receiving them. Monetizing receiving spam messages :)
This feature is still under development and not live yet.
ENS Names
Status allows you to 'rent' personalized identifiers using Status' native crypto currency token, SNT.
These personalized identifiers are called "ENS" names and you can register one within the app, although you will need to lock up 10 SNT in order to register your ens name.  If you need help getting SNT then beep me on Status @henrystats.stateofus.eth
ENS names are alternatives to chat keys, unlike chatkeys they aren't a long hexadecimal hash, they are customized. Let's say it's pretty much like a telegram username, the only difference is that you "own" it and you can use for quite a lot of other things.
Becoming a Status Ambassador
Status is not only building a mobile application designed to enable private, secure communication. Status is building an entire infrastructure for sovereign, open societies from the ground up. This includes the tools, protocols, services, and a community of like-minded people pushing the vision forward.
By becoming a Status Ambassador, you can proactively make a difference in creating an open internet for all. Contributing code, promoting the cause, and pushing the movement forward is fulfilling but you will also get these benefits:
Funding: Become eligible for funding to host meetups, attend events, produce content, build products and other tools that benefit the overall mission of the Status Network.
Access & Support: Status is here to help you with your work and ideas. Get technical insights from the core developers and support from Status team to bring your work to life.
Rewards & Recognition: Get some free gear, exclusive NFTs, SNT, and start to build your own community.
Join a Community: You will meet other passionate, kindred people all working towards a common goal. It's rewarding stuff :)
Also contribution isn't complicated at all, you can choose what you want to do, how you want to do it and when you want to do it.
If you are excited about joining the ambassador program then apply with this form.
What Else about Status do you need to know?
A lot, which is why I will be linking you to all the resources you need.
Status.im Discuss.im Mission & Principles SNT Utility Youtube Channel Twitter