Here's a recap of our latest Town Hall - we've got updates from Core, Keycard, Infrastructure & Ambassadors for you - enjoy! Here are the slides.
Core
In the next version(v1.4) release of the Status app, we will be integrating Keycard for our Android users. Our next releases are tentatively scoped as follows:
V1.4 - Keycard (Android)
V1.4.1 - Bug fixes
V1.5 - Notifications (Android) + images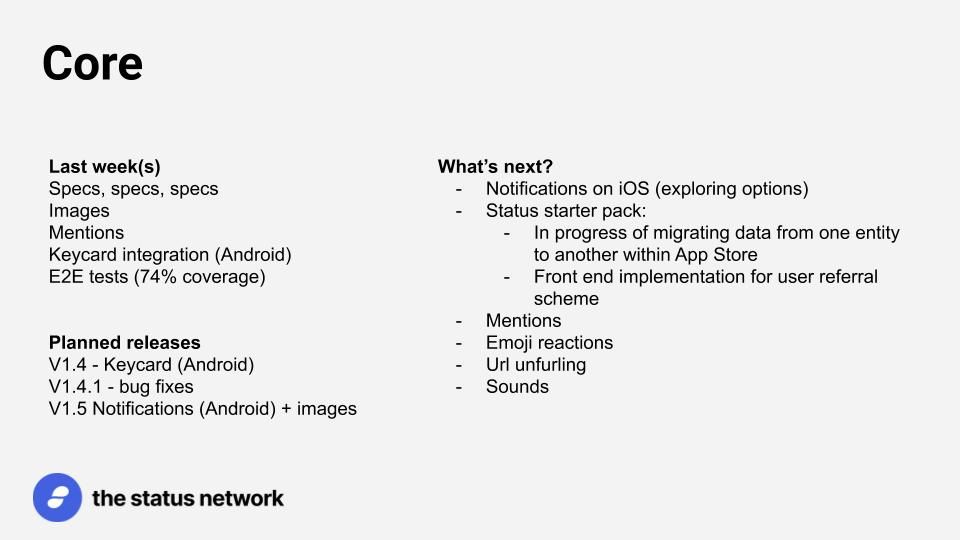 Security & Infrastructure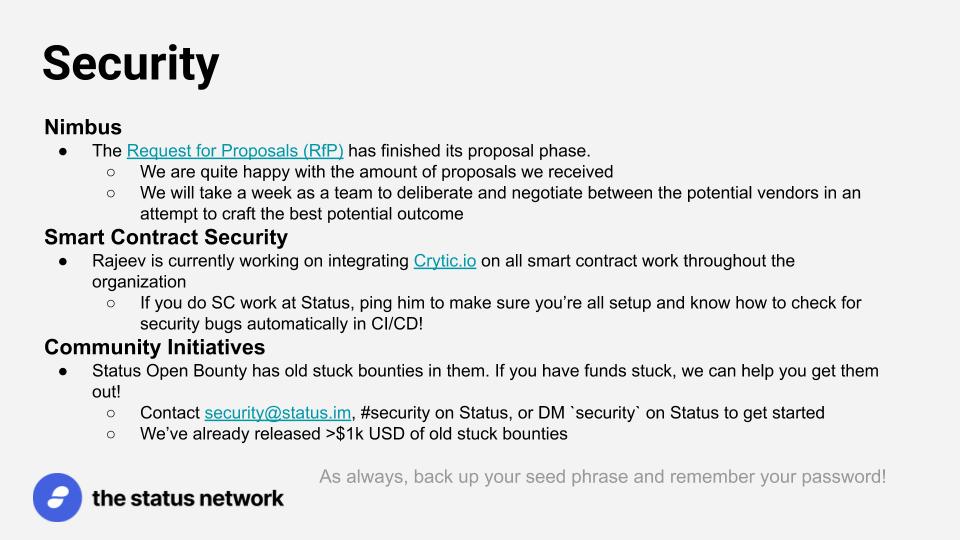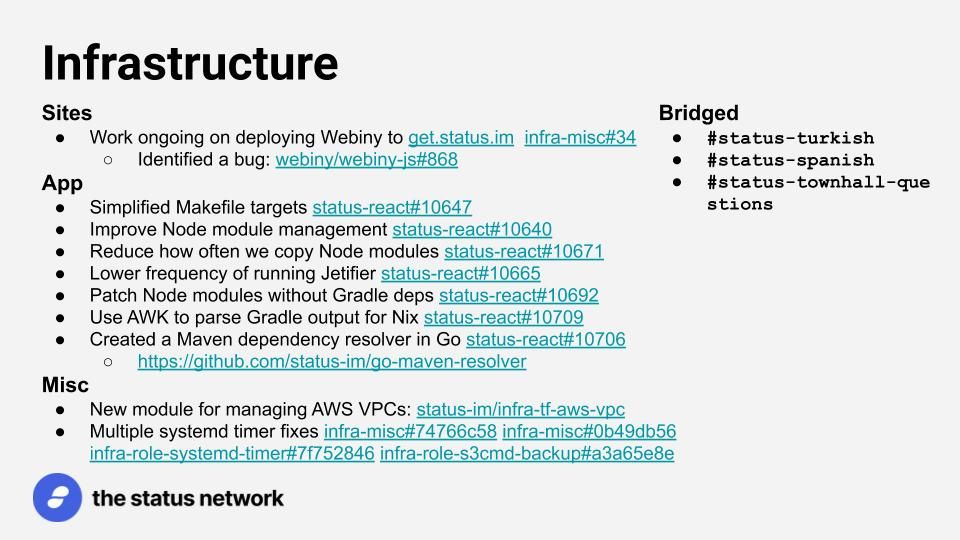 Keycard
Keycard will be integrated with the Status app in the V1.4 release. :partying_face:
Cards are ready to be shipped and there are ongoing marketing & comms efforts for the launch.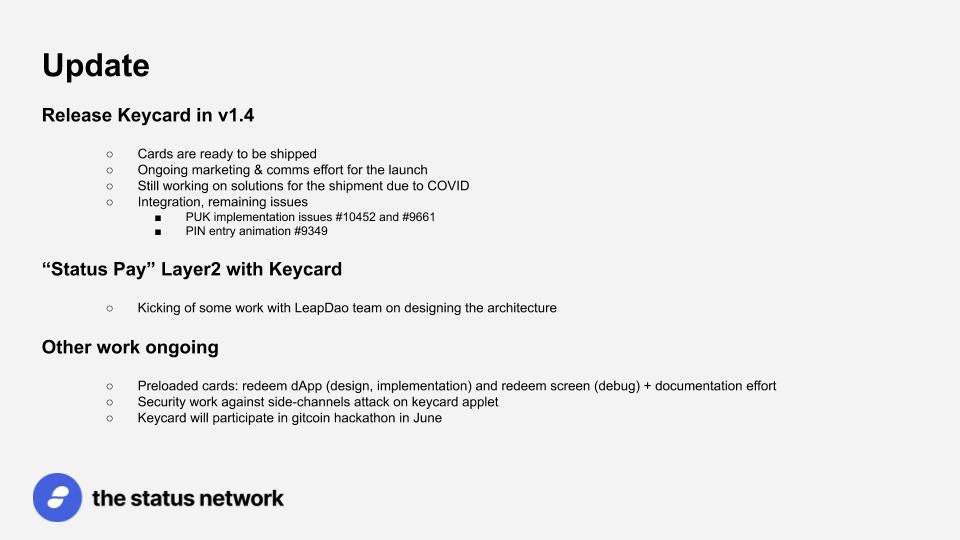 Ambassadors
Status Ambassadors translated the Play Store titles & descriptions into 16 languages.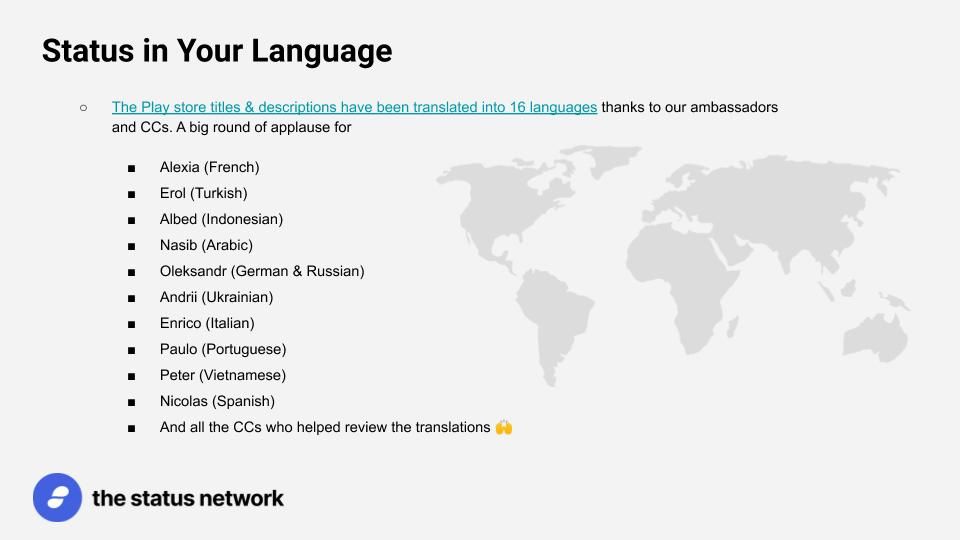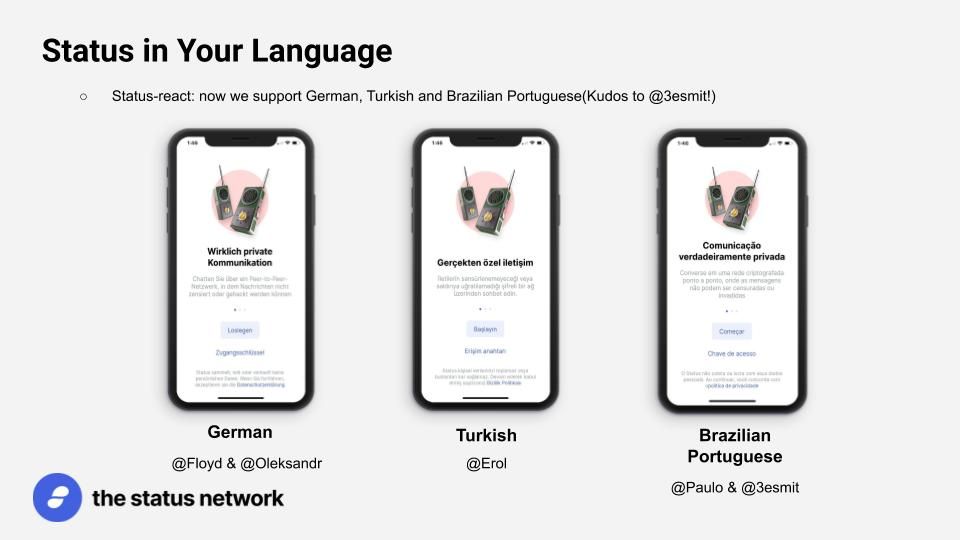 Status Support
We are launching a community-driven campaign to build an FAQ forum for the Status community, by the Status community. Feel free to jump in & contribute!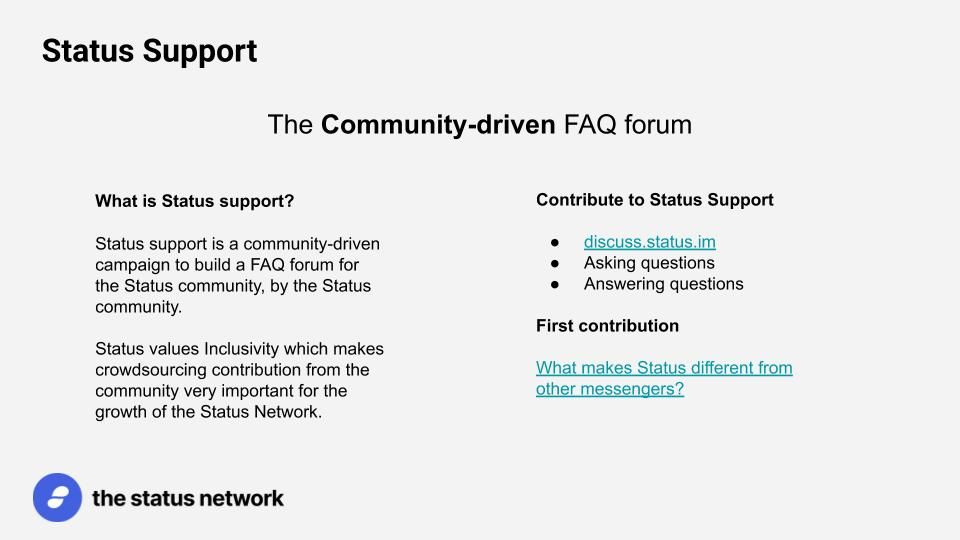 Q&A
Q1. Stickers
Please add a font resize slider to the next update. Tired of squinting.Would probably be a good idea to include sticker credits in each new account.
People like stickers and will most likely want to play with them in chat right after they get acquainted with the status app.  I say make that top of the list in ridiculous reasons category to use status.
-- We're working on making sticker packs available with the Status Starter Pack.
Q2. Sticker packs
Interested to know how to submit sticker packs for approval to the network
-- You can submit your sticker packs to the Sticker Market here.
Q3. Invite friends (personal link)
any shortened link to join , to send any invitation ( like chat with me in Status, it includes our username in Status )?
-- You can find a personalized invitation link to invite your friends to chat with you on the Profile & Home tabs. Click the + button on the Home tab & tap Invite friends or click the share icon on the top right corner of the Profile tab.
Q4. Dapps
I'd love to see some official usage stats released, including which dapps received/generated the most traffic
-- You can find Dap.ps analytics here - https://analytics.status.im/dapps. Also check our recent staking report on dap.ps here - https://our.status.im/staking-report-on-dap-ps/.
---