Here's a recap of our latest Town Hall - we've got updates from People Ops, Core, Security and Marketing for you - enjoy! Here are the slides.
People Ops // Hiring
New core contributor
@Teodor will be joining the People Ops team as recruiter.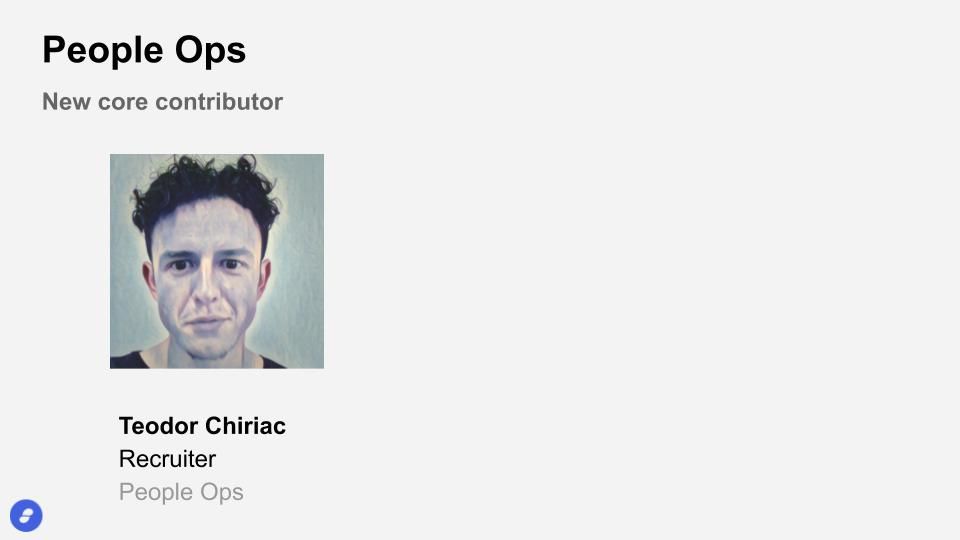 Hiring updates
Current job openings at Status:
Research - Protocol Engineer (comms)
Legal - Legal Counsel
People Ops - Head of People Ops
Marketing - Social media + Copywriter
Core - Clojure Developer (contract)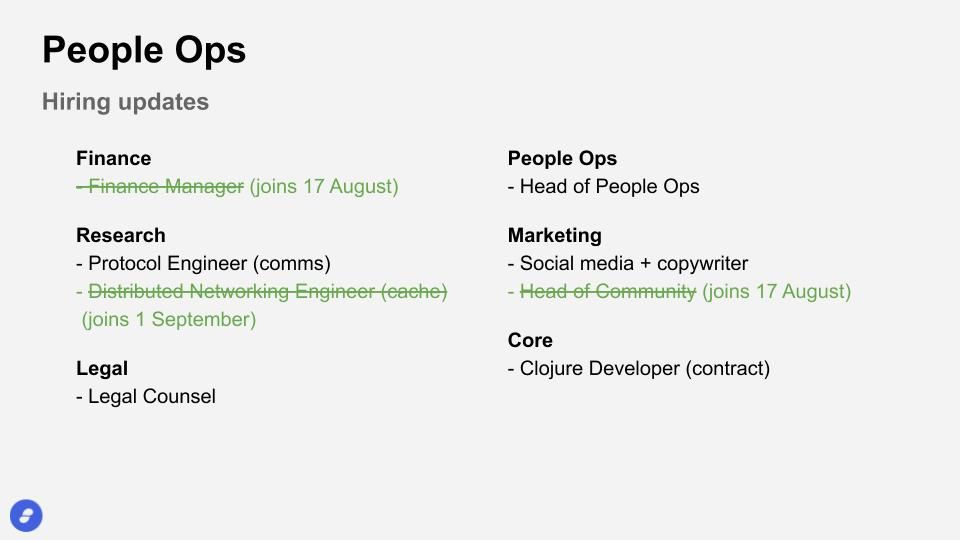 Core
Last week, Status held an all-hands meeting to solicit input across our teams, community, and stakeholders to plan what the next critical roadmap milestones are for the Status App.
Our first core group of users was described, and then a summary of the app and development directions was presented. Attendees broke out into small groups to discuss feature priority for retaining core Ethereum community members and technical feasibility of shipping said features.
You can find a summary of the meeting on our blog here.
Planned releases:
v1.5 - Images, Emoji reactions, Audio messages.
v1.6 - Referral program
v1.7 - Bug fixes and improvements
v1.8 - In focus: Better support organizations, communities + local (nick)names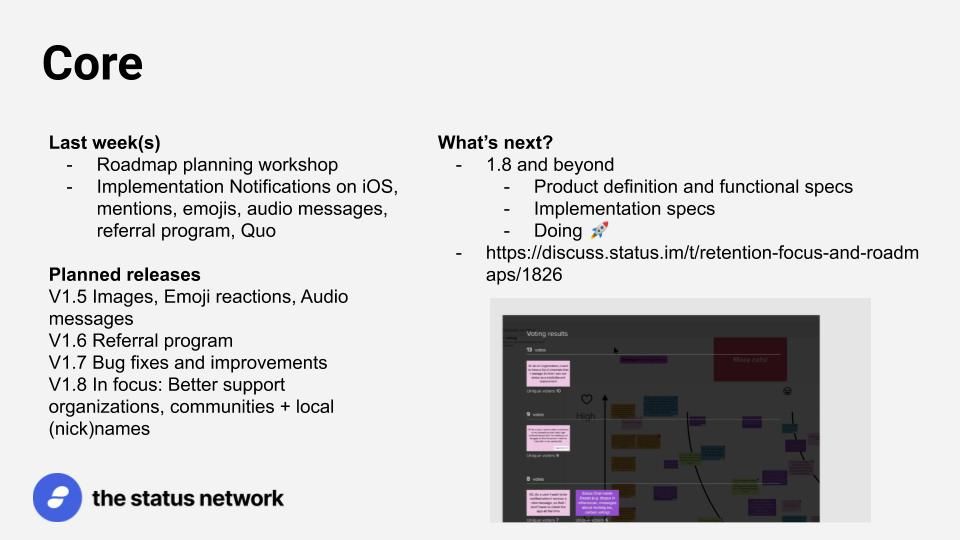 Security and Infrastructure
Security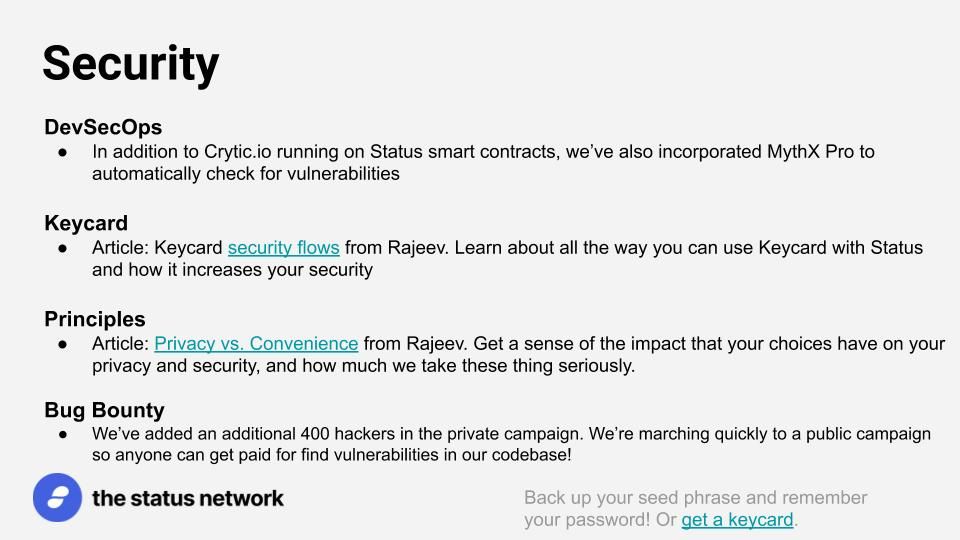 Infrastructure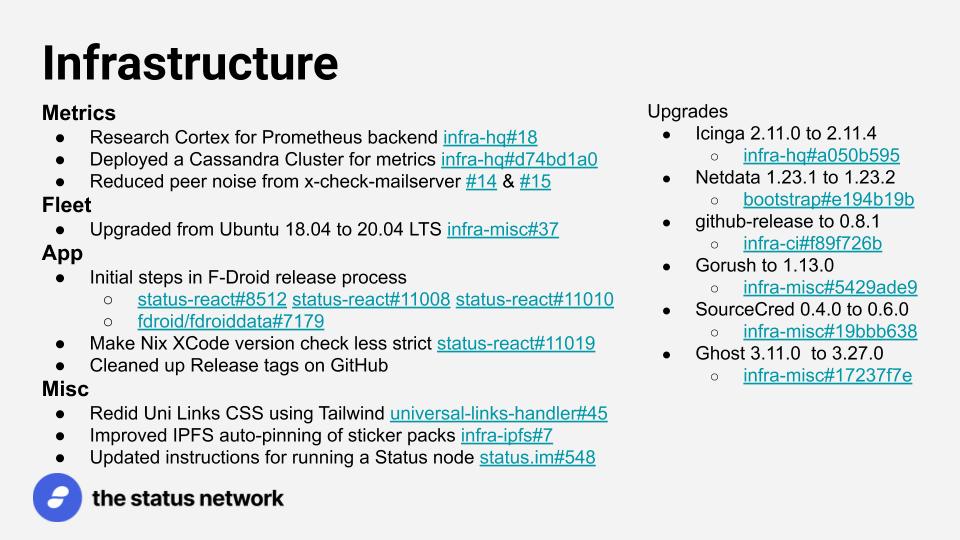 Marketing