Hackers #buidling the future of travel at Winding Tree Hackathon are invited to carry on hacking at #CryptoLife! Status is focused on helping real world DApps that allow people to live their lives entirely on crypto. Being able to organise, book and pay for your travel directly from your pocket is a great example of this, so we've also made sure that you can book your hotel in Prague using Status and Winding Tree together.
---
We are excited to officially announce our joint effort to create a #CryptoLife. Winding Tree have been on a mission to decentralize the travel industry for some time now and things will certainly pick up speed in Prague prior to Devcon4. They have just announced their travel-focused hackathon slated for October 24-25 and all attendees will be invited to continue their work at the Status Hackathon #CryptoLife October 26 - 28.
The collaboration goes one step further and all attendees of #CryptoLife will be able to book their hotel through a DApp created by Winding Tree entirely with crypto. Honestly, who even needs fiat? With the venue set for the incredible National House Smíchov, we are working with hotels in the area to ensure fiat is a thing of the past. Stay tuned for exact hotel offerings and a production ready DApp in the coming weeks.
Travel Track at #CryptoLife
The travel industry is rooted in centralized legacy systems controlled by the major hotels, airlines, and booking sites. Winding Tree's goal is to develop software projects, data exchange standards, and infrastructure to improve the whole industry. Which is exactly why our collaboration is a no-brainer: get a bunch of talented open source developers to kick off work at the Winding Tree Hackathon and then invite them to carry on their projects in a designated travel track at the Status Hackathon.
Teams will be guided and mentored at the Winding Tree event by blockchain industry leaders as well as top technology visionaries in the travel industry. Hackers at the Winding Tree event are encouraged to build decentralized solutions for these industry challenges: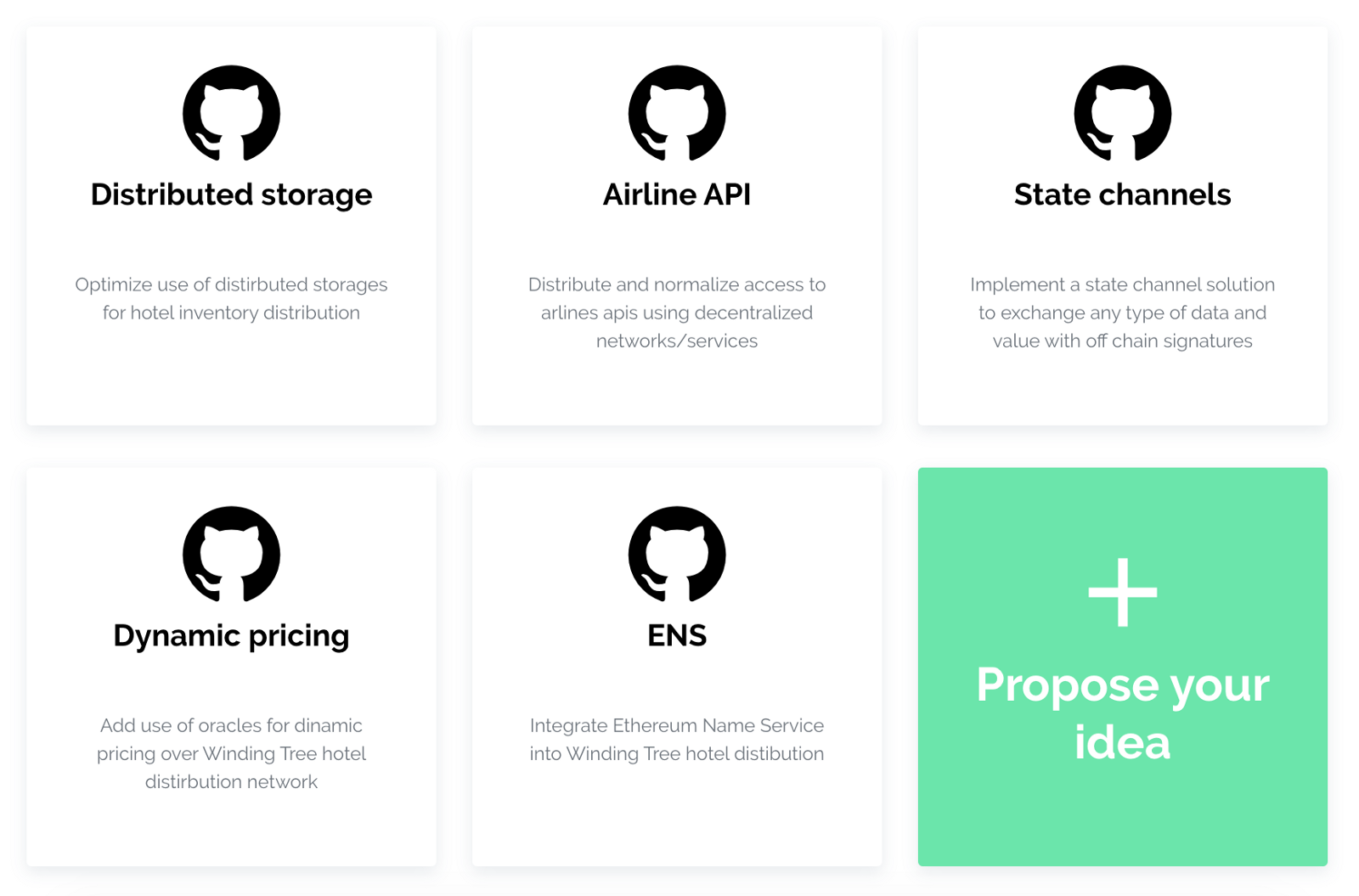 Hackers will then be invited to carry on their work at the Status Hackathon where they just might find some inspiration from the other teams, projects, tracks, and mentors to take their project to a completely new level. We can't wait to see what people come up with.
Book your hotel with crypto
With the stage set at the National House Smíchov, we can all now consider our accommodation. Whether you are staying in Prague for all the extended Ethereum glory of the Winding Tree Hackathon, #CryptoLife, and Devcon4; or just for #CryptoLife, we have you covered. We are identifying hotels right around the corner from National House Smíchov as well as closer to the Prague Congress Centre – the venue for Devcon4.
In the coming weeks, we will be releasing a working DApp to allow you to book your hotel room entirely with crypto. Stay tuned for more details around the exact hotels available, costs, and when the DApp will be available on mainnet.
You can also join the Status Hackathon public chat within Status here