Looking to visit a tech-friendly country with excellent infrastructure? If so, South Korea is worth a visit. Free Wi-fi services are available on all public transport, with Korea claiming the honour of the fastest internet speed on Earth.
The country is also ranked No.1 in smartphone ownership and, on top of that, South Korea has become a powerhouse in the blockchain industry with the 3rd largest market in Bitcoin trading after Japan and the U.S. According to a recent survey, 31.3% of South Korean workers are cryptocurrency investors with an average investment of $5,300, which reflects how many people are involved in these industries. To study this paradigm shift further, many researchers and developers have organized meetups and communities on their own to pioneer the future together.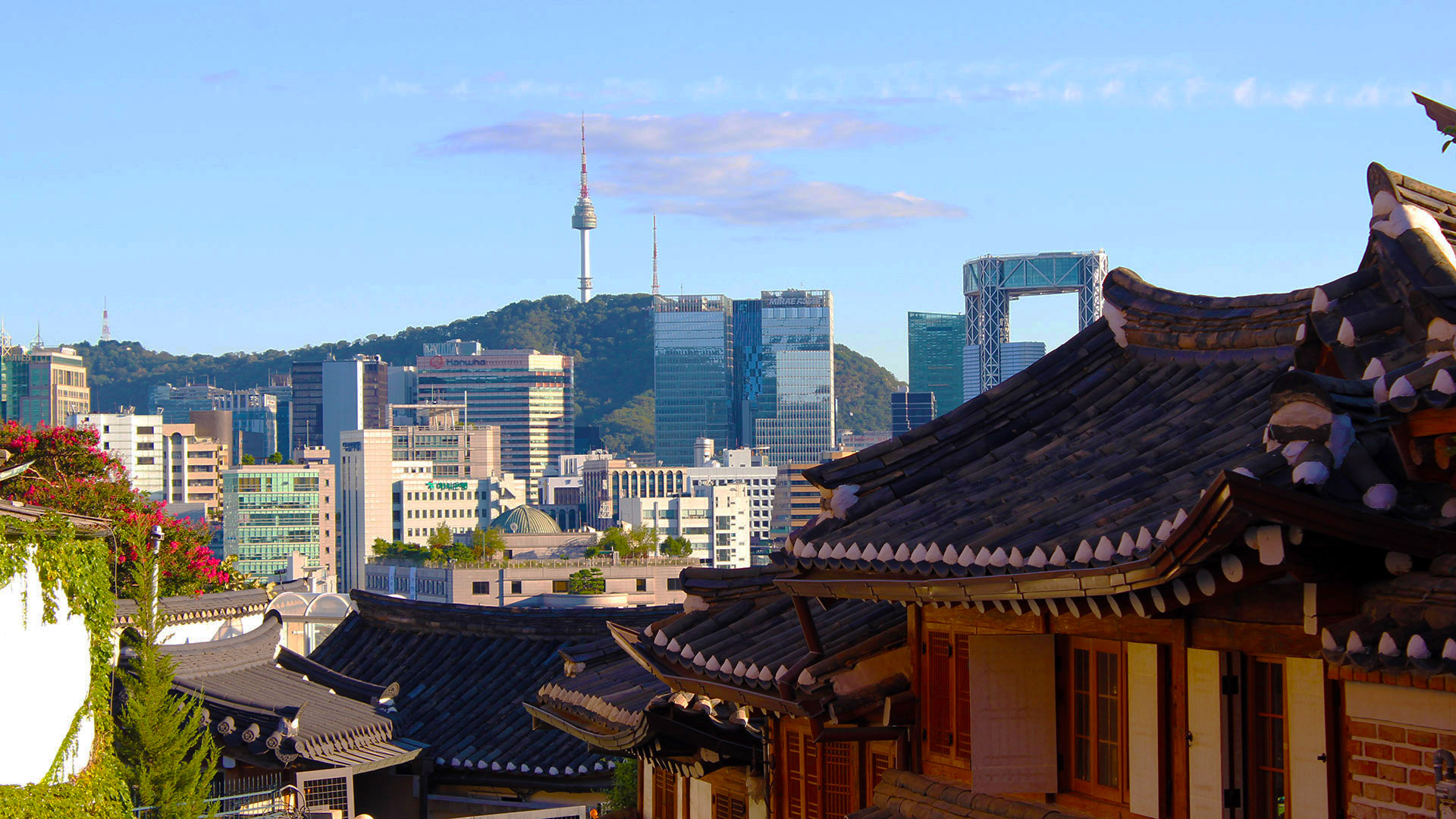 Naturally enough, Status itself is very popular amongst Koreans who are knowledgeable about Ethereum and cryptocurrencies. It has gone viral organically with the enthusiastic Ethereum communities that share the vision of a decentralized future. As a result, Status has gained in popularity so fast that the trading volume of SNT/KRW (the Korean currency) once recorded more than 80% of the entire trading volume during the bull market.
Why are Koreans so passionate about Status and cryptocurrencies? What do they think of Status? The UXR team and I dived into understanding Korea and had an unforgettable time with the Korean communities.
1. Why are they so enthusiastic about blockchain & crypto?
Because South Korea is very small (California is 5 times larger than South Korea) and about half of the population lives in the Seoul Capital Area (25 million), new technology permeates all level of society very fast and people adopt it very quickly thanks to its excellent tech-infrastructure. They invented the first online games and MMORPGs (by Nexon), portable MP3 players (by Saehan Information Systems), a social networking service (Cyworld) and recently adopted the first 5G broadband network in the world.
As the blockchain and cryptocurrencies went viral from late 2016, many crypto exchanges and blockchain communities emerged and people enthusiastically learned about blockchain seeking new opportunities. Many researchers and developers started to release some articles and content about their achievements through media channels.
Finally, the general public got to know about this new world via multiple sources and the unbelievable craze started in 2017. While the country has less than 1% of the world population (51 million), it once held more than 33% of the entire Ether in the world.
There are some side effects on this craze as well. A lot of people invested a huge amount in cryptocurrencies without knowing what they were doing. You can easily guess the results based on the recent market situation. In addition, the Korean government has become conservative in the blockchain and crypto because they had difficulties to correct Kimchi Premium last year.
2. What do Koreans think of Status?
They think of Status as one of the most promising and active projects in the Ethereum communities. Many Korean users got sick of the current platforms that could damage their secret information and want a secure, censorship-resistant platform that allow users to take full control over their privacy. Fortunately, Status can meet their demands and offer handy platforms to experience Web3 environment.
Status has a huge Korean community and the community members actively raise questions and participate in votes or surveys. Also, South Korea recorded the second largest number of Android app downloads from last 30 days (4 Nov - 3 Dec).  Below is the Top 5 feedback that the Korean communities want Status to prioritize(Many thanks to SDH and HJ LEE for collecting this).
Out of 90 votes,
1 - Sending & downloading images, videos, and files on the app (21 votes, 23.3%)
2- Finding users around me and sending information or Ads (12 votes, 13.3%)
3 - Making 'fetching messages' faster (9 votes, 10%)
4 - Finding, blocking and inviting friends easily (8 votes, 8.9%)
5 - Fingerprint log-in (7 votes, 7.8%)
(You can find more details here, page 2)

Although most of the community members are favorable towards Status, a large number of people still worry about the usability of the Status application in Korea. As most of the Koreans use Kakao which is the most popular in the country and has useful features that can be utilized in real life(confidential group chats, shopping, ride-hailing, etc.), people want Status to be more user-friendly like Kakao.
3. Status Korea trip
With the goal of meeting our Korean Status communities in person and enabling us to understand them better, some of our team - Patrick, Hester, Philip and Jinho - visited South Korea in mid-November.
During the weekend of 17th/18th November, the UXR team conducted field research with 6 participants from Seoul. Three of them were from non-Status communities and the others were passionate Status community members. The interviews lasted 60-90 minutes which gave us the opportunity to learn their smartphone usage patterns in great detail. Their opinions on Status gave us huge lessons that we can reference to establish our direction for the future, which the the UXR team will elaborate on at a later date.
On November 20, the UXR team gave a wonderful presentation at the Provenance conference. There were about 200 participants at the conference venue.
After the presentation, Status had an interview with Korean blockchain outlet, Blockmedia. You can find the interview below.
On November 21, Status had the first Korea meetup in Seoul. Although it was raining outside, there were about 100 participants in total from enthusiastic Ethereum, blockchain communities. The developers at the meetup were very interested in Embark and promoted it to their developer communities on the spot. Also, our Advocacy program was well-received by the audience in particular.
Korean Ethereum researcher Kevin and Cryptokitties co-founder Benny made the meetup more fruitful presenting their projects and current issues.
In addition, we appreciate Nonce for providing us with the excellent facilities and walking us through their co-living/co-working spaces. We could learn more about the Korean blockchain scenes vividly thanks to their help.
4. Conclusion
Why has Korea fallen in love with Status? It is an output of natural social demands that many people have aspired for a long time. People are tired of being censored by the government and conglomerates. Although South Korea has one of the best tech-infrastructure in the world, privacy and freedom of their Web activities are a totally different issue. We all want to make this world better through more liberty, censorship resistance, and secure privacy like our principles. With their genetic traits to adopt new technology faster than others, Koreans will support Status from their heart forever.

Reference: Nov-2018 Korea Activities Report (Link)