Dap.ps is an easy-to-use way to access all the most useful DApps that have been built for Ethereum. It a decentralized and community curated list of dapps ranging from Exchanges, Marketplaces, Collectibles, Games, Social Networks, Utilities and more!
There are plenty of sites which curate DApps, from StateOfTheDApps, to EveryDApp, and many more. Unlike these sites however, dap.ps focuses on the most useful and usable DApps in the ecosystem
On dap.ps, you will only find DApps that work with the latest web3 standards (like EIP1102), and that are mobile-friendly. Every DApp displayed there allows you to do something interesting; whether that's collecting rare art, exchanging any kind of token, playing games, opening prediction markets, voting in Aragon or Status, buying DAI (which you can then send directly in any Status chat), lending and borrowing, managing your CDPs, publishing content on Cent and so on.
Dap.ps is meant for people who want to use Ethereum now, not speculate on its future value. So if you have a dapp and you want people to be able to use it easily in Status, check out the new Dapp Integration Center, and learn how you can optimize your work for Status and even rank it in dap.ps.
Be one of the first 100 Dapps in dap.ps and you will get an official badge for your marketing channels.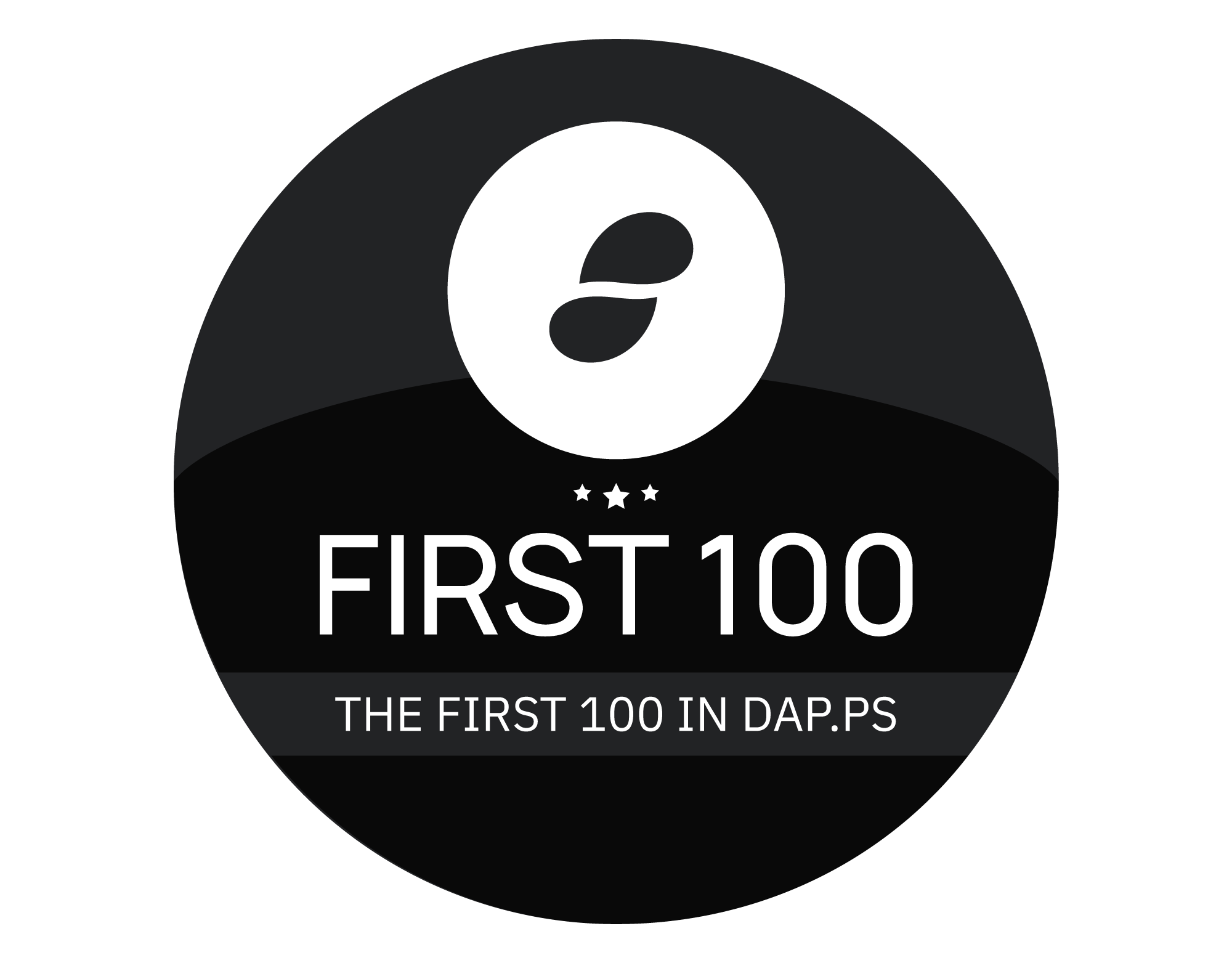 A Growing Ecosystem
Dap.ps groups dapps into 7 categories for easy navigation and search-ability and some of the most used dapps are already there. Let's have a look at the categories and dapps that are available to use right now - Exchanges, Marketplaces, Collectibles, Games, Social Networks, Utilities, & Other
Exchanges:
Totle Swap *Highest Ranked
3,639 SNT Staked
Totle automatically finds and acquires the best price across decentralized exchanges for ERC-20 swaps.
slow.trade
Trade fairly priced crypto assets on the first platform built with the DutchX protocol
Augur
A prediction market protocol owned and operated by the people that use it
Uniswap
Seamlessly exchange of ERC20 tokens, or use a formalized model to pooling liquidity reserves.
Eth2phone
Send Ether by phone number
Kyber
On-chain, instant and liquid platform for exchange and payment
Nuo
The non-custodial way to lend, borrow or margin trade cryptocurrency
https://app.nuo.network/lend/ →
DDEX
Instant, real-time order matching with secure on-chain settlement
AirSwap
Trade Tokens Easily, Securely, & Without Trading Fees
Faa.st
The future of crypto trading is here. Building a strong, diversified crypto portfolio has never been this easy.
https://faa.st/app/mobile/connect/status →
Bancor
Bancor is a decentralized liquidity network
Marketplaces
YangDAO *Highest Ranked
11,000 SNT Staked
A DAO to fund projects for the Yang Gang. Pledge DAI, vote on other proposals, and ragequit with your money anytime.
LocalEthereum
Rank #2 - 6,013 SNT Staked
The most secure, intuitive and private way to swap ETH with others for fiat currency! 🤝👯‍♀️ Custody-less & end-to-end encrypted.
The Bounties Network
Bounties on any task, paid in any token
https://explorer.bounties.network/explorer →
Origin Protocol
True peer-to-peer commerce
https://dapp.originprotocol.com/ →
CryptoCribs
Travel the globe. Pay in crypto
blockimmo
blockimmo is a blockchain powered, regulated platform enabling shared property investments and ownership
Bidali
Buy from top brands with crypto
https://commerce.bidali.com/dapp/ →
OpenSea
The largest decentralized marketplace for cryptogoods
Gitcoin
Grow open source communities.
Super Rare
Buy, sell and collect unique digital creations by artists around the world
Emoon
A decentralized marketplace for buying & selling crypto assets
KnownOrigin
Discover, buy and collect digital artwork
https://dapp.knownorigin.io/gallery →
Ethlance
The future of work is now. Hire people or work yourself in return for ETH
Name Bazaar
ENS name marketplace
Collectibles
CryptoPunks
10,000 unique collectible punks
https://www.larvalabs.com/cryptopunks →
Cryptographics
A digital art hub for creation trading, and collecting unique items
Cryptocare
Give your ether some heart. Collectibles that make the world a better place
Clovers Network
Discover, collect & trade cryptographic icons
Wildcards
Wildcards lets you support conservation, become a patron of endangered gorillas and even earn a profit from trading your collectible
CryptoKitties
Collect and breed digital cats
https://www.cryptokitties.co →
Utilities
MakerDAO
Where you can interact with the Dai Credit System
Defi Saver
A one stop management solution for decentralized finance protocols, including MakerDAO and compound
Aragon
Create and manage DAOs
Compound Finance
Algorithmic money markets
https://app.compound.finance/ →
BTU hotel
2 million hotels available for booking at the best prices and with reward in crypto
Ethlend
Spend funds without selling your crypto holdings
3Box
Distributed database infrastructure for Ethereum. Build with our simple, scalable Ethereum Profiles API.
Ethereum Name Service (ENS)
Domain name service
InstaDapp
Decentralized Banking
https://instadapp.io/dashboard/ →
Santiment
Advanced crypto charts & market insights. Best in on-chain, social & curated data
Smartz
Easy Smart contract Management
SNT voting app
Let your SNT be heard! Create your own poll or participate in quadratic voting
Civitas
Blockchain powered local communities
https://communities.colu.com/ →
Livepeer
Decentralized video broadcasting
https://explorer.livepeer.org/ →
Games
Dragonereum *Highest Ranked
51146 SNT Staked
Earn GOLD using your battle DRAGONs. Incubate DRAGONs using GOLD. First truly decentralized game in the wild.
Etheremon
Decentralized World of Ether Monsters
Etherbots
Robot wars on Ethereum
CryptoFighters
Collect train and fight digital fighters
Decentraland
A virtual reality platform powered by the Ethereum blockchain
https://market.decentraland.org/ →
CryptoStrikers
The Beautiful (card) Game
https://www.cryptostrikers.com →
Social Networks
Kickback
Event no shows? No problem. Kickback asks event attendees to put skin in the game with Ethereum
Cent
Get wisdom, get money
Peepeth
Blockchain-powered microblogging