Last week we held a vote across many of our respective communities for the next community competition. With votes coming in from twitter, and our respective Chinese and Korean communities, we saw lots of excitement around the three categories.
You can find a breakdown of how the votes were weighted here.
We're happy to announce that the next community competition that we will be holding will be PowerPoint Karaoke!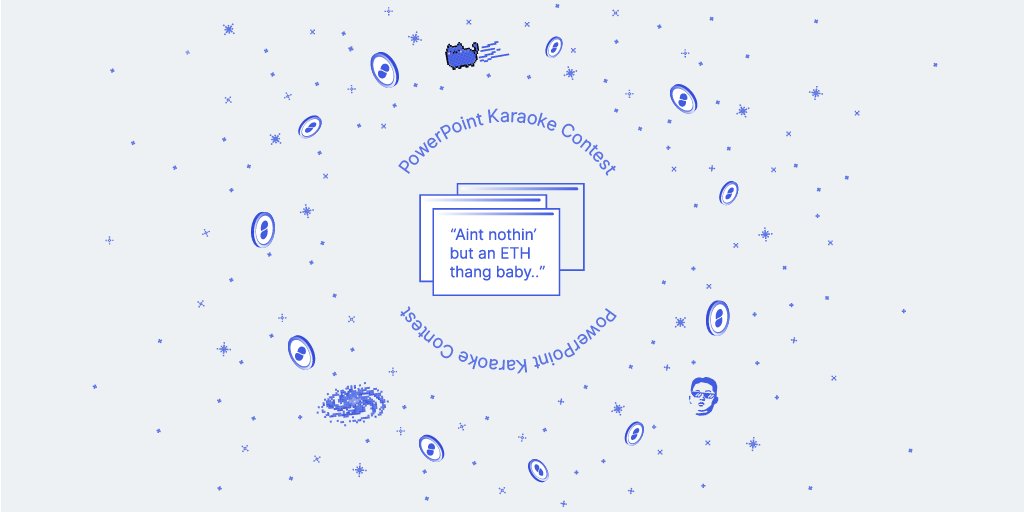 The next steps will be an announcement following in the next few weeks with more details on timing and prizes!
We're also very happy to announce that our judge for this competition will be Scott Lewis, co-founder of Concourse Open Community!


After an 11-year career in traditional finance, Scott co-founded Concourse, an open and inclusive community working towards a decentralized future. Concourse constructions include community-diligence site ConcourseQ (which you may know from its Terrible Token Tuesday posts on r/ethtrader) and Settle, the new operating system for decentralized finance on Ethereum.

Scott has six decades of experience judging Crypto PowerPoint Karaoke competitions, so don't phone this one in.