A total prize pool of $4500 worth SNT up for grabs, plus the chance to take over the world! Or, at least get exposure at one of the largest Ethereum events in the world.
For our 3rd Community Competition #CommuniTEE, your mission, if you choose to accept it, is to help us come up with two new T-shirt designs, as we ramp up to ETHBerlin.

What can we say? We seem to have art on the brain lately, having brought Pixura into the fold over at Status Incubate, and having developed a relationship with Jessica Angel and the #ArtProject Decentralized Community as we follow - and fall in love with - her dynamic explorations of physical connected art. Make sure to check out her blog post about the competition as well here as she's judging the competition.
So, here's the skinny: your creative design skillz, our T-shirts, and world domination. You in? Let's do this:

WHO: If you're a person, then you qualify to participate in the competition. Sorry, robot friends.

WHAT: A 10-day T-shirt design competition with two different categories:
-  Category 1: STATUS - Deliver a design meant to showcase the Status brand / values, in any way you see fit. If you want to riff off what is so, you can find some graphic assets here. If you want to start entirely from scratch, you do you!
-  Category 2: DAT CRYPTO CULTURE - A design meant to encapsulate the culture of the larger crypto community. For a helpful framework, think WWVW ("What Would Vitalik Wear?"). You know what we're talking about. Just go for it. And go hard.
Note the prize structure: each of the 10 finalists (5 per category) will receive $250 worth of SNT, and two final winners in each category will receive an additional $1000, for a grand total of $4500 worth of SNT in prizecrypto!
WHERE: Online, Silly. Submit your work via Twitter, using the hashtag #CommuniTee. Please submit designs using the templates found below. Links to designs can also be submitted in the Status public chatroom #Communitee. If neither of these methods are available to you, visit the competition's official rules page here, and follow the alternate submission guidelines found there.
WHEN: You've got 10 days, Comrades. We'll be accepting submissions starting today, August 27th, until a hard stop at 5pm CEST on Thursday, September 6th. Jessica will then pick her 10 favorite submissions 5 per category, and voting will begin on Friday, September 7th, both online via Twitter, and in-person, at ETHBerlin, one of the largest Ethereum events to ever take place. We'll display Jessica's top 10 submissions in our booth, so, if you're able to visit us, come on by, say hi, and make sure to cast your vote there. Voting closes on Friday, September 14th at 12PM GMT, and winners will be announced on the following week, via Twitter.

WHY: Because we want to print some new swag, and know what a wellspring of creativity our community has to offer. We love love to see what you guys come up with, and are looking forward to seeing all you got this time around!
---

IMPORTANT: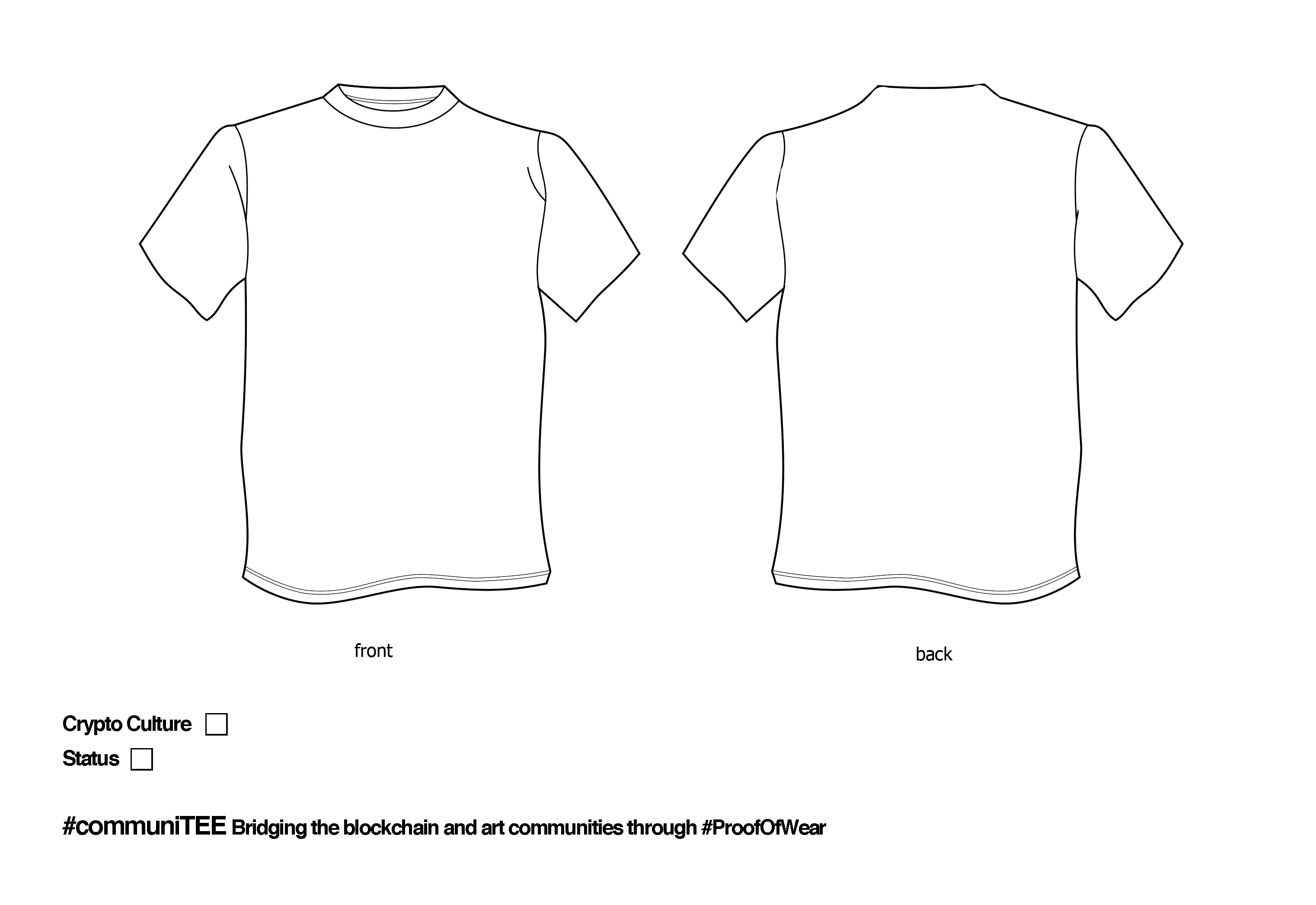 Please use this template for all submissions! You must check the box for which category you're submitting into before you share.
Template link here.

PS - Take a peek at the official rules of the competition here, and if you have any additional questions feel free to reach out to us on https://chat.status.im