Version 0.9.31 brings Status up to speed with the latest privacy standard for Ethereum browsers, introduced by EIP1102.
After updating, you'll find a new privacy setting on your profile screen called "browser privacy mode."
If you toggle this setting ON, DApps will be required to ask your permission before accessing your Status wallet. This gives you the power to share data about your wallet and transaction history with only sites that you trust.
DApps that are compliant with browser privacy mode will send a request to access your wallet, as seen below: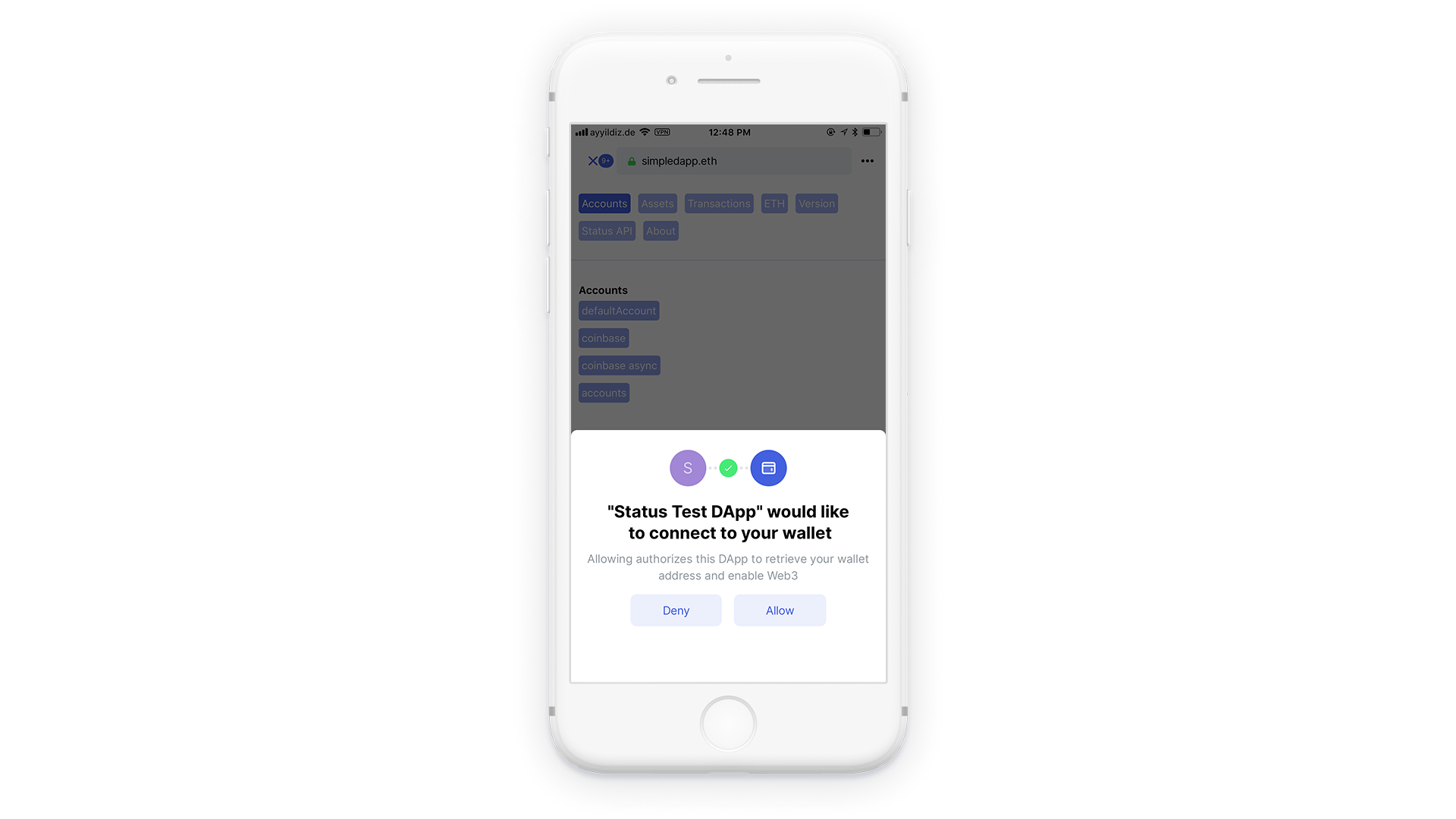 DApps that do not currently follow this standard may not work!
If you run into trouble, you can toggle this setting OFF. With browser privacy mode OFF, DApps can access your Status wallet without your permission.
We're encouraging DApp builders to adopt this new standard and make web3 safer for users as soon as possible. In time, this change will become a requirement.
If you're a developer, check out this post for details on how to comply.
Note: When upgrading to 0.9.31, your list of wallet assets may be refreshed to display only ETH. Your other assets haven't gone anywhere! Simply pull down on the screen to refresh and load your full list.
Added
Browser privacy mode to toggle new web3 security setting on or off
New DApps: Crypto Takeovers, Cryptographics, blockimmo and SNT Voting DApp
Simple Token to assets list
Changed
Changing mailserver no longer requires a logout
Send button is inactive when there isn't an active internet or mailserver connection
Fixed
ENS addresses with unregistered chat IDs no longer resolve in chat
CryptoKitties log-in issue
Restored missing transaction error messages
Granting profile access applies per DApp rather than per host
Ready to update to 0.9.31?
iOS
Within TestFlight, make sure you see Version 0.9.31 and tap 'INSTALL.'
If you don't currently have Status installed, access via TestFlight here: https://testflight.apple.com/join/J8EuJmey.
Android
If you are not automatically asked to update, go to Status.im in the PlayStore and click 'Update.'
For more information, please join us in Status.
We're more than happy to answer your questions and help you out.